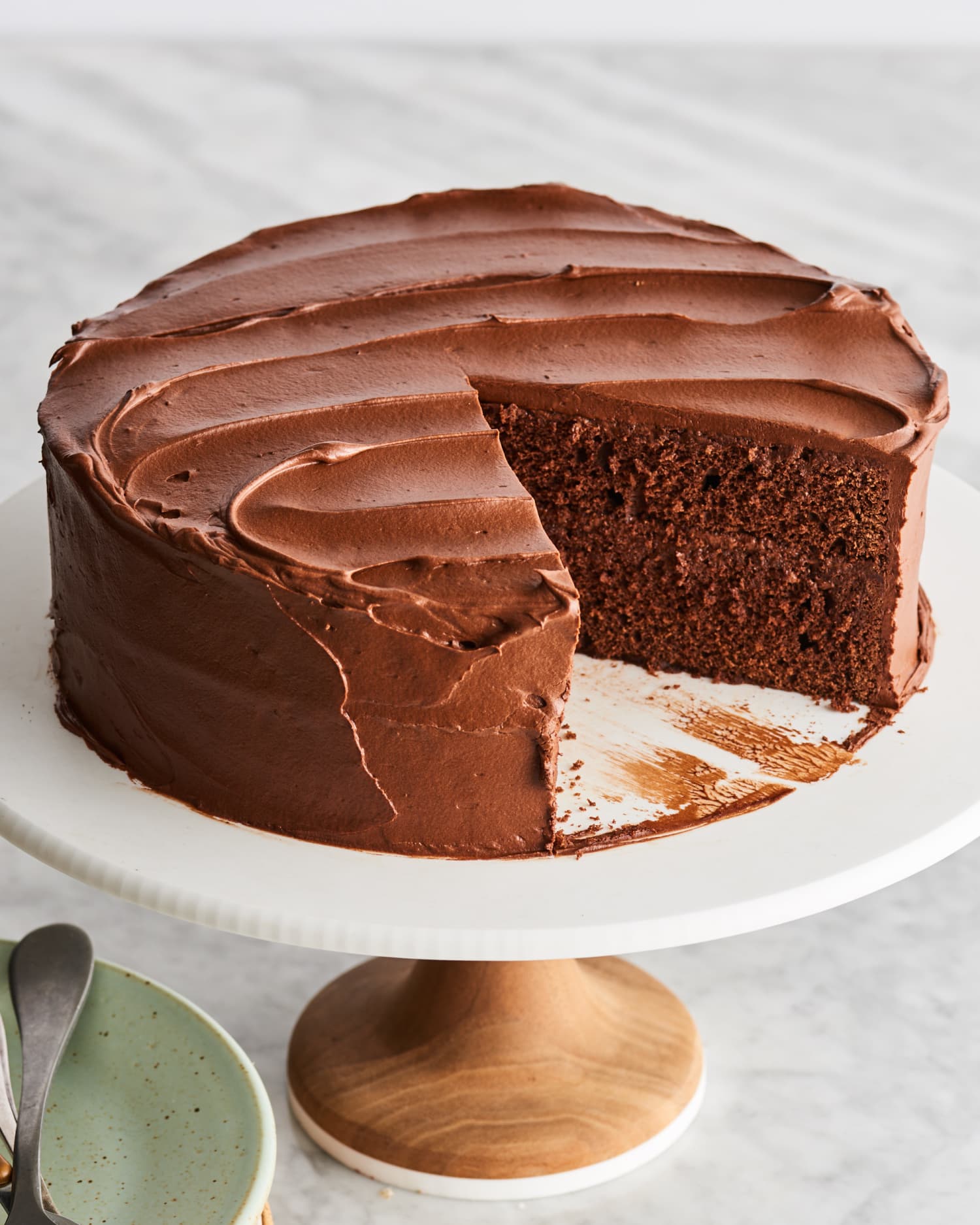 Broken cake can hurt the heart of even the most seasoned baker. You probably prepared your cake pans with oil and parchment paper; you did all the measuring and weighing and followed all the instructions. But in the final critical step of removing the cake from the pan, things fell apart.
Whether your cake fell into pieces or just cracked down the middle, don't cry over your cake layers. Your dessert isn't done for — here are a few fun ways to fix your cake or turn it into another desirable dessert.
4 Reasons Why Your Cake Might Break
First, before we transform our broken cake, let's figure out why it broke in the first place. Here are a few possible reasons.
7 Smart Pivots for When You've Broken a Cake
1. Use your frosting as cake "glue."
Depending on how your cake broke, your best option might be to "glue" it back together. Think of the frosting as mortar and spread it in and around the crack to get the cake to hold. Then frost all around it to cover the mistake, chill, and voila! Nobody will know (or care) when you slice it up and serve it.
2. Turn your cake into tres leches cake.
Tres leches is a Latin American cake soaked in three milks (hence the name). The fantastic thing about it is that since it is soaked, a little breakage is expected. When I was growing up, our tres leches was scooped out of the cake pan using a large serving spoon. Start by breaking the cake into large pieces and placing it snuggly in a round baking dish. Follow the soaking instructions and you are basically done!
Get the recipe: One-Bowl Tres Leches Poke Cake
3. Make mini cakes (or petit fours).
Okay, so maybe one big beautiful cake isn't in your future, but how about a few little ones? Cut your cake into matching pieces, fill, frost, and decorate. It's like you planned it all along.
Recipe idea: Rose, Orange, and Cardamom Mini Layer Cakes
4. Make like the Brits and trifle.
Trifles are brilliantly soaked and layered cake cubes with pudding, jam, whipped cream, and more — and the ultimate destination for broken cake pieces.
Get the recipe: How To Make the Best Strawberry Trifle
5. Admit defeat and make cake pops or balls.
Nothing makes me happier than seeing a tray of happy cake pops. They just put a smile on your face and make you feel like a kid. Made from crumbled cake and frosting, enrobed in melted chocolate or candy melts, you can decorate them in so many different fun ways. So, turn that cake-fail frown upside down and give these a try.
Get the recipe: How to Make Cake Pops
6. Make cake-based bread pudding.
If using stale bread makes delicious bread pudding, imagine using cake! Cut up the cake and use it in place of the bread in this recipe.
Get the recipe: How To Make Sweet Bread Pudding
7. Make cake croutons or crumbs.
Heat an oven to 300°F and line a large rimmed baking sheet with parchment. Crumble or cube the cake and spread in a single layer on the prepared baking sheet. Toast until the cake crumbles or croutons are dry and crisp. Let them cool completely and store in an airtight container for a few days. Now go crazy and use those crumbles to top ice cream, yogurt, or cupcakes. Toss some cake croutons into a fruit salad or into a milkshake.
At the end of the day, it's still delicious cake. Serve it with the fillings or frosting on the side and let everyone create their own personal cake adventure. It might not be as beautiful or impressive, but I bet it will be a dessert you'll always remember. Plus, you'll look like the cool, confident cook that doesn't let anything get you down!