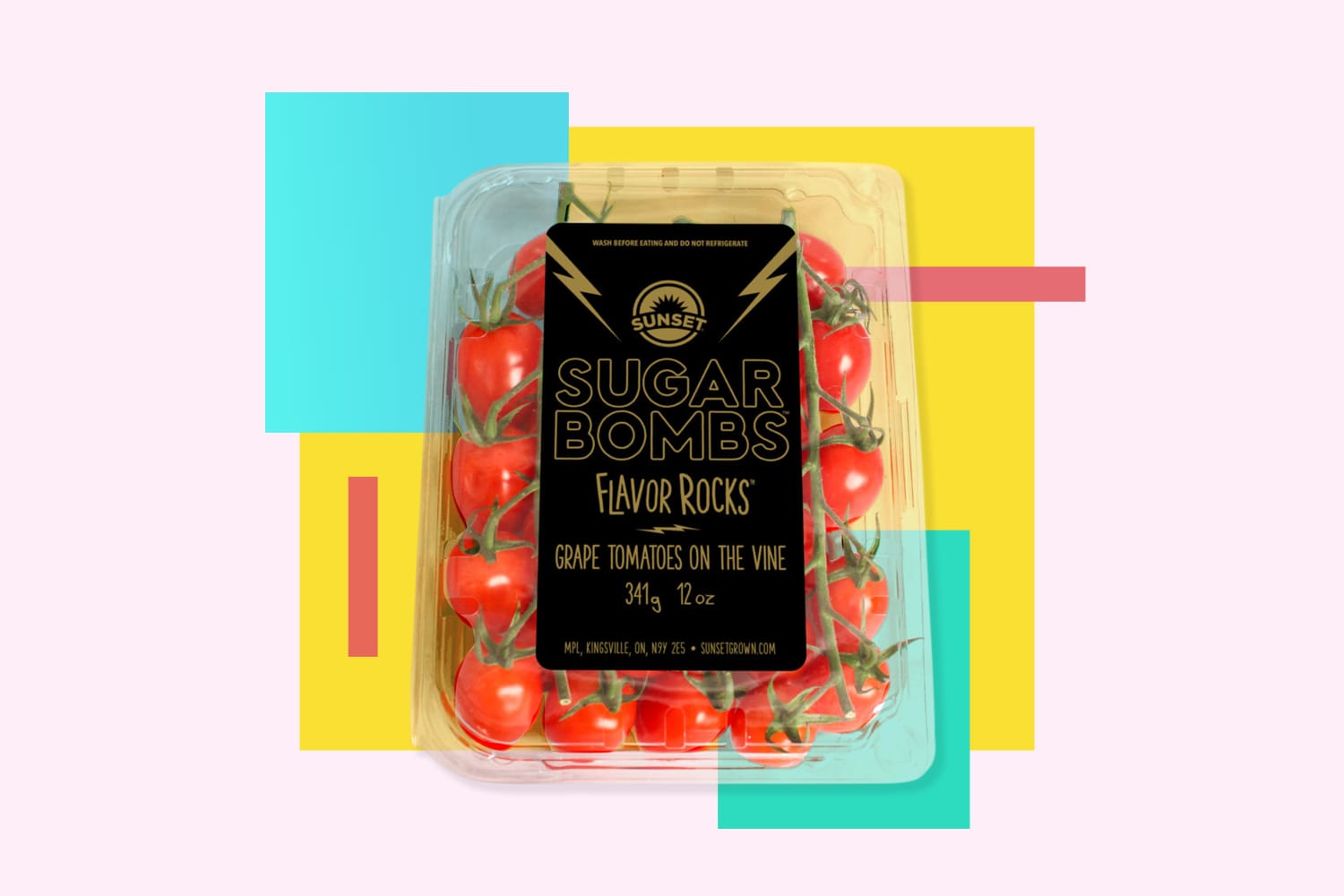 We independently select these products—if you buy from one of our links, we may earn a commission.
If you told me a year ago that 'd be professing my love to a specific brand of tomatoes, I wouldn't have believed you. Have I waxed poetic about heirloom tomatoes lovingly selected at the farmers market? Yes. Have I nurtured homegrown tomatoes as if they were newborn babies? You betcha. But going ga-ga over pre-packaged grocery store tomatoes? Not a chance. That is, until I tasted Sugar Bombs.
Sugar Bombs are one of the few non-hyperbolically named products in the produce department. These grape tomatoes are a fiery-red explosion of sweet and summery tomato flavor. They're ripened and sold on the vine, ready to take their place on your plate. They're better than regular grape tomatoes (and all other brands) because they're seriously so sweet. And so juicy. And so perfect. Don't mistake Sugar Bombs for any other miniature on-the-vine tomato: Sugar Bombs are the ones with the adorably rock 'n roll filigreed label, and nothing else will ever do.
The 3 Best Ways to Eat Sugar Bombs
Let's get one thing straight: There is no wrong way to enjoy a Sugar Bomb. Straight up, these tomatoes are sugary-sweet, never bland, and they have a firm texture that explodes between your teeth. There are, of course, tomato-centric dishes that simply do not take full advantage of the Sugar Bombs' characteristics. Here are the top three ways to serve them that really let them shine.
Other Recipes to Make with Sugar Bombs