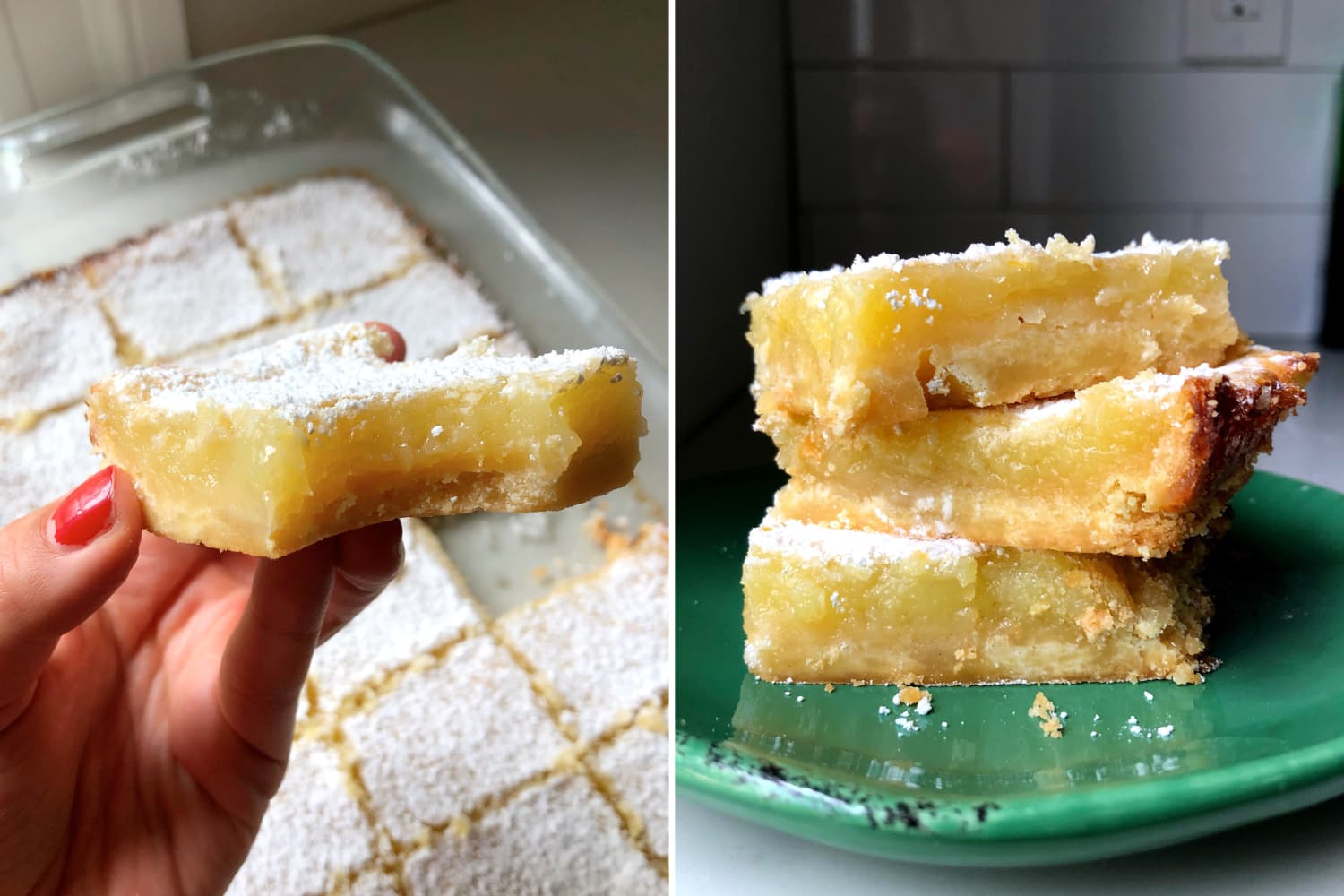 Do you turn to Reddit to plan out your weekly meals? No, me neither. But you certainly could, if you were so inclined. The platform is packed with user-generated recipes, cooking hacks, and weeknight dinner inspo — and that barely scratches the surface of what it has to offer.
I was oblivious to all of this until a few months ago, when I was clued in to all the food-related subreddits (Reddit is not, as I had wrongly assumed, just a place for memes and cute puppy videos — although that's there too). I'm now a member of baking subs, Trader Joe's subs, and Instant Pot subs, and I do my fair share of lurking to see what people are cooking, buying, and feverishly excited about. Still, I hadn't considered cooking a recipe from the site until I began noticing one pop up over and over again on the subreddit Old_Recipes. It quickly became clear that people were obsessed with a recipe for "Grandma's lemon bars," originally shared by user u/JustHood about two months ago.
What made Reddit users go gaga for these bars? I have to believe it's the sense of nostalgia associated with the dessert — and their simplicity. They are the very definition of no-fuss: You simply cream together flour, butter, and powdered sugar for the crust, and parbake it. While it's in the oven, beat eggs, lemon juice, sugar, flour, and salt for the filling. Pour it onto the baked crust, and send it back to the oven. Twenty-five minutes later it gets topped with powdered sugar, and voila! These are easiest lemon bars ever. But are they good?
Yes, These Lemon Bars Deserve All the Hype
I'll admit I was a bit skeptical throughout the baking process. The dough for the crust, made with two full sticks of butter, was super soft and on the verge of sticky when I pressed it into the pan. But sure enough, it baked up into a sturdy, shortbread-like base for the lemon filling. The powdered sugar made it extra tender, and parbaking it ensured it didn't get soggy when I added the filling.
Because my stand mixer bowl was already dirty, I beat together the filling in the mixer as well, but you could certainly do it by hand with a whisk. And the best part is, you don't have to heat it on the stove, as some lemon bar recipes ask you to do). Onto the warm crust it went, and back into the oven. After 25 minutes, it was perfectly set. I was nervous about dusting the bars with powdered sugar while they were warm. I assumed the sugar would melt into the filling. But nope; it sat right on top, creating a nice, clean layer.
The result is a pretty perfect lemon bar — especially given how easy it is. The crust is thick and delightfully buttery; the filling is smooth and rich and packed with lemon flavor. They're very sweet — you could likely get away with adding less sugar — but I find the sweetness contributes to their nostalgia. After running my knife around the edge of the pan, I was able to cut clean slices that popped right out. This is a grandmother's recipe, after all. I should have trusted it would be good.
What to Know If You, Too, Make These Lemon Bars
Because of the recipe's brevity, there's a fair amount of guesswork that comes with making these. Here are a few tips to ensure success.
Curious about how to tweak this recipe to your liking? Search "lemon bars" on the Old_Recipes sub. Users have made them into tarts, shared gluten-free and vegan versions, and even used orange juice or lime juice in place of lemon juice. There's endless room to get creative.
More Lemon Bar Recipes from Kitchn