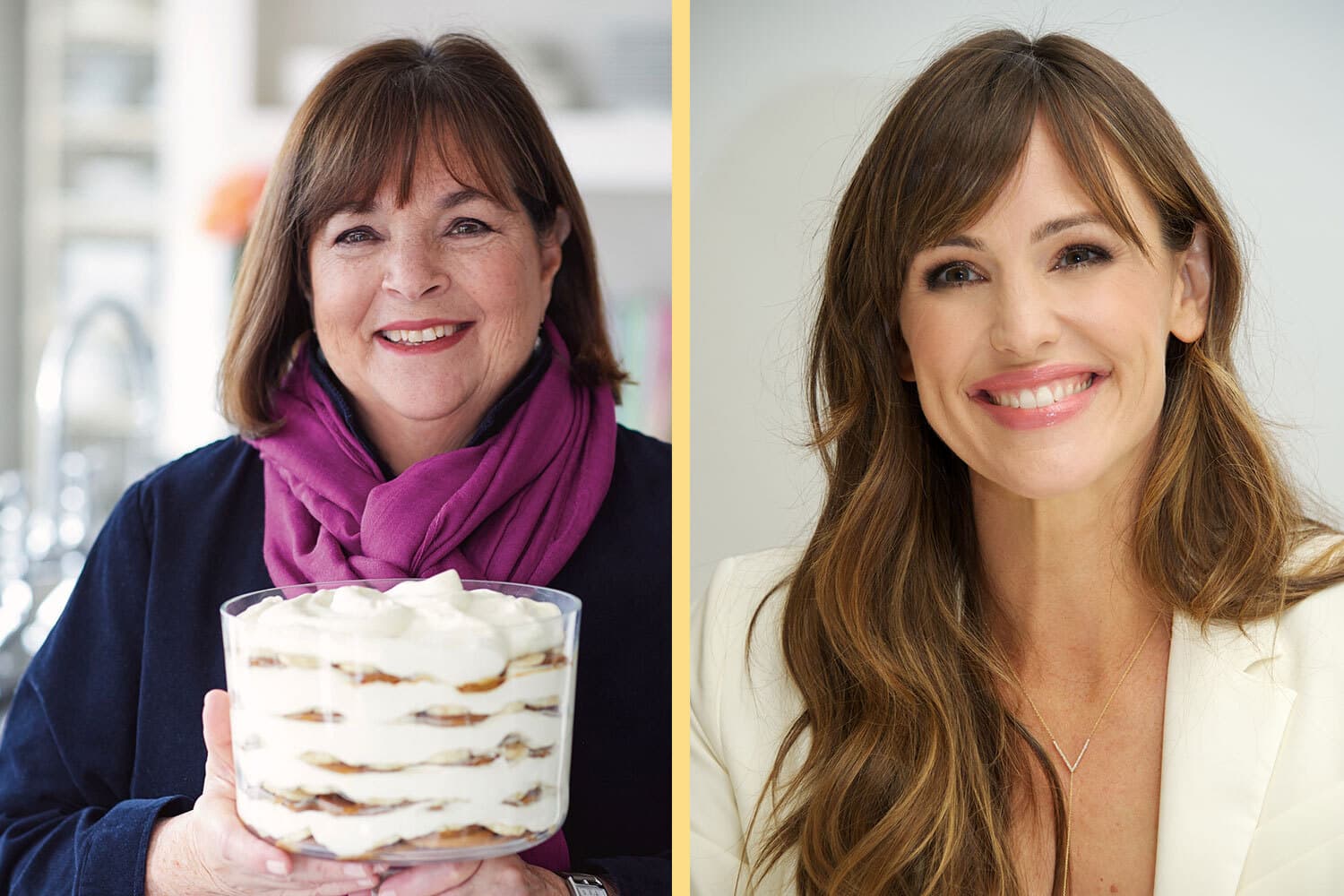 We independently select these products—if you buy from one of our links, we may earn a commission.
The good news about Ina's next book tour is that you won't need to stand in an endless line to get your book signed. The bad news is that Ina, like everyone else, has to take this year's promotions online. But still, we'll take what we can get! This week, Williams Sonoma announced that it would host the Barefoot Contessa herself in a series of events to celebrate the release of her latest cookbook, Modern Comfort Food.
The new book, which arrives on October 6, almost exactly two years after her last one came out (Cook Like a Pro), features "A new collection of soul-satisfying dishes from America's favorite home cook." The book has 85 new recipes that "will feed your deepest cravings." The book was even moved up from its original release date because obviously we all need more Ina, faster, right now! Recipes like creamy tomato bisque, roasted Broccolini with cheddar, and waffle iron hash browns give readers the Ina version of "foods that make us feel safe and looked-after."
The star-studded launch events begin next month with Ina chatting with Jennifer Garner on October 20, then continue with her talking to Katie Couric on November 17. For both events, fans need to grab their tickets from Williams Sonoma at least two days ahead of time, but probably do it even sooner, as they are limited — and the included autographed copies of the cookbook could run out.
Tickets start at $35, but there's also an extra bonus for Ina super-fans: anyone who pre-orders the book from Williams Sonoma also gets access to a downloadable Barefoot Contessa recipe index, which includes every recipe from all 12 of her books. There's also an option for the purchase to include Ina's limited-edition spatula that benefits No Kid Hungry (for $49.95 total). But even if you aren't quite ready to spring for the signed book and celebrity events, Ina's partnership with the company benefits everyone: she's put together a collection of recipes for the "Ultimate Thanksgiving Dinner" on their site: pomegranate Cosmopolitans and sautéed shredded Brussels sprouts for everyone!