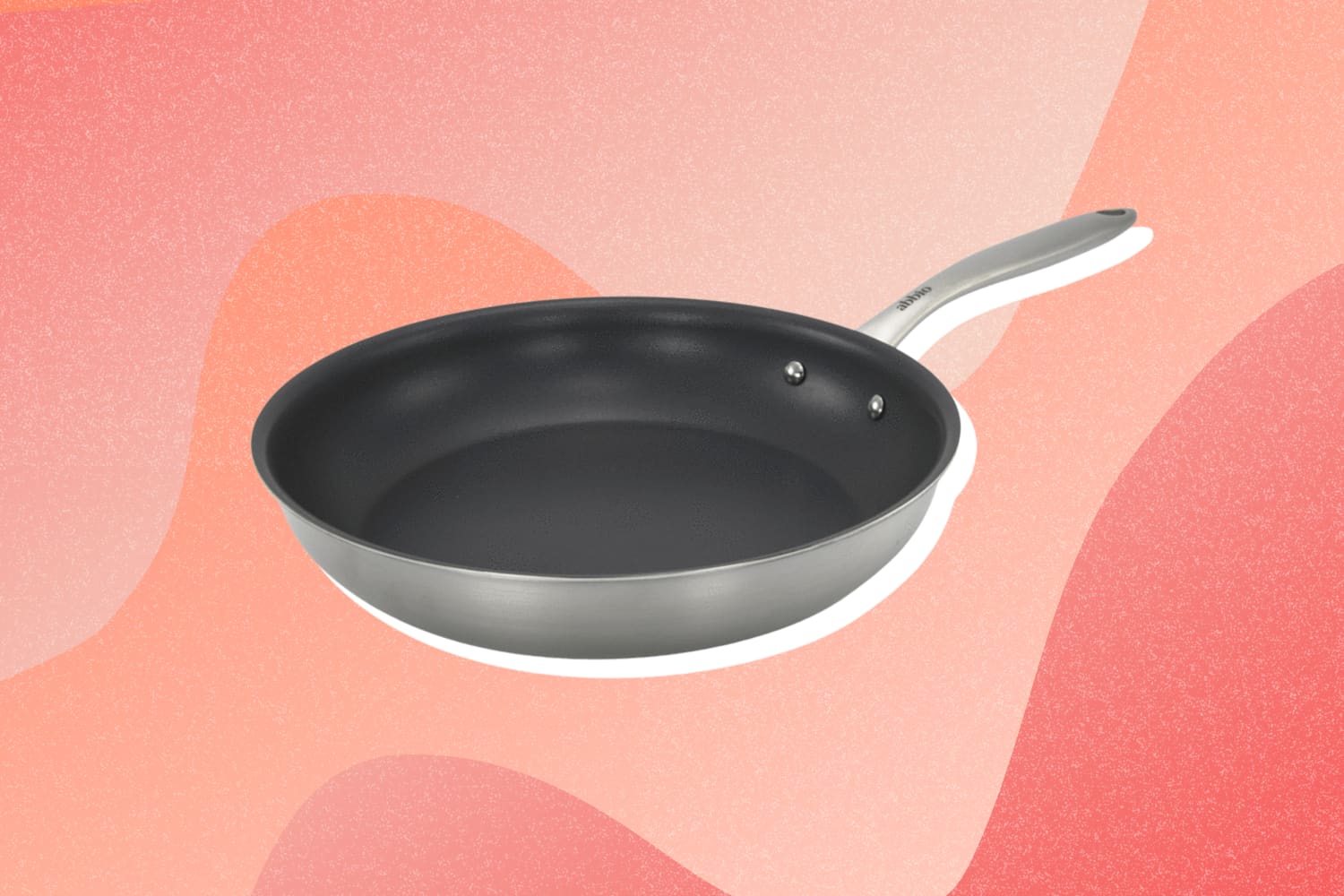 We independently select these products—if you buy from one of our links, we may earn a commission.
Shopping for a set of pots and pans can be pretty overwhelming — especially because most of the time you can't really "try them" on by taking them home and cooking in them. There are also a lot of direct-to-consumer cookware lines cropping up, which skip retail stores altogether and ship directly to you. One of these brands, Abbio, promises high quality at half the price of premium brands and a streamlined product line for ease of shopping. I've been using The Set for almost a year now (rather extensively, I should add!) to see if the pots deliver what they promise. Here are my honest thoughts.
What's Different About Abbio Pots and Pans?
The brand's name is short for abbiocco, the Italian word for the happy, drowsy, and satisfied feeling you get after eating a big meal. Abbio only makes five products that they believe are the core pieces any kitchen needs, and focuses on simplicity and value rather than an extensive product line. Everything is made from tri-ply stainless steel and aluminum in China in the same facility that makes other brands of expensive cookware (although the actual names are secret). The nonstick pans are free of chemicals and can be used over high heat. Abbio also has a 30-day return policy (so you can kind of try them on) and a one-year guarantee.
Abbio is not sold in stores and is only available for purchase from the brand's website. You can buy each of the five pieces separately, or save $90 buy purchasing them all together in what they call The Set. The Set includes the following:
All purchases come with a silicone hot pad (in your choice of color), which I've been loving because it can withstand hot, hot temps and won't scratch my table like metal trivets do. The Set arrived in minimal packaging: one box with tissue paper, and the cookware was placed in canvas bags before they were nestled into each other. There were no packing peanuts or bubble wrap to have to dispose of, which I appreciated, and this minimal packaging showed that they were confident that their products are heavy duty enough to handle jostling from shipping.
My Honest Review of Abbio Cookware
After cooking with the set for almost a year, here's what I think of Abbio.
Tri-Ply Aluminum and Stainless Steel
This is a good set for a starter or small kitchen: You get pretty much everything you need to do a wide range of cooking. All the pieces are very durable and oven-safe, and if you're type of person who likes to throw everything in the dishwasher, Abbio says you can go right ahead and do so. This line of cookware will definitely will last you for years to come and is a good value since it's at a lower price point than brands like All-Clad.
Have you tried Abbio? Let us know in the comments below!