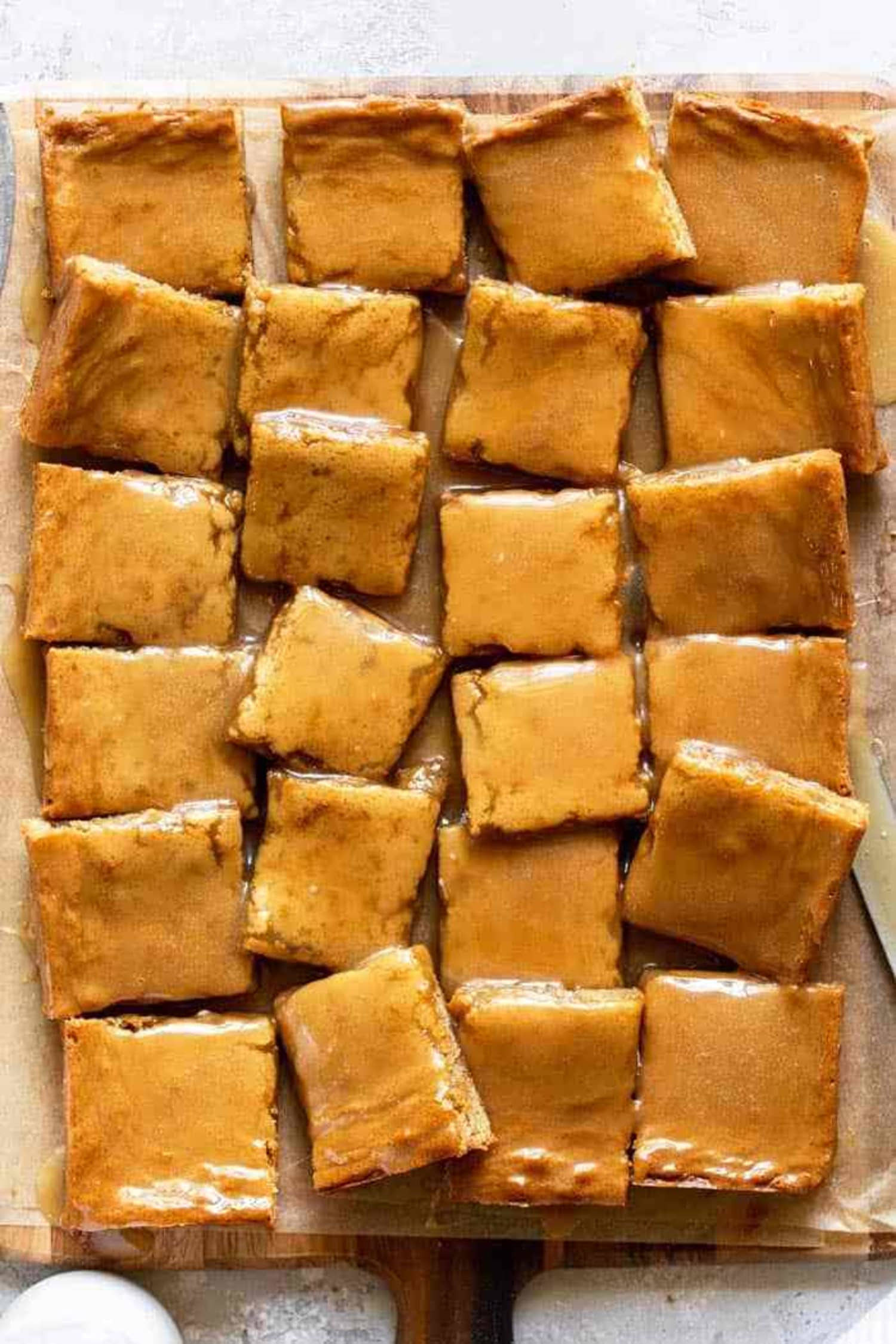 Is that the faintest cool breeze I feel? The sound of one crunchy leaf? Did Starbucks already come out with its Pumpkin Spice Latte? Great. It's fall baking season, baby! I might still have my AC running in my Los Angeles apartment for the next couple of months, but that won't stop me from also turning on my oven.
The only question to be answered now is what to make. And I have just the thing. This recipe for brown butter maple blondies from Grandbaby Cakes looks downright dreamy and just a little bit unusual. Apples and pumpkin get so much attention during the fall, but maple is another important contender as the months get colder.
"Everyone thinks about pumpkin and apple for fall but there are other incredible concepts to play around with as well," Jocelyn Delk Adams of Grandbaby Cakes explains. "Maple is such a wonderful fall flavor that feels so comforting. These blondies hold that flavor well and add a decadent icing to take it over the top."
With only 10 ingredients, you probably have many of the things needed to make these bars in your kitchen already. Try to use a light brown sugar instead of dark, and higher-grade maple syrup. You can also add whatever mix-ins you want, like nuts, candied bacon, and, yes, even apples. The resulting bar is lightly chewy, buttery, and a little bit sticky from the icing. As Jocelyn says on her blog, "Throw on a fuzzy sweater and pour yourself a hot cup of joe, we're making blondies y'all."
More Delicious Blondie Recipes from Kitchn
Kitchn's Delicious Links column highlights recipes we're excited about from the bloggers we love. Follow along every weekday as we post our favorites.