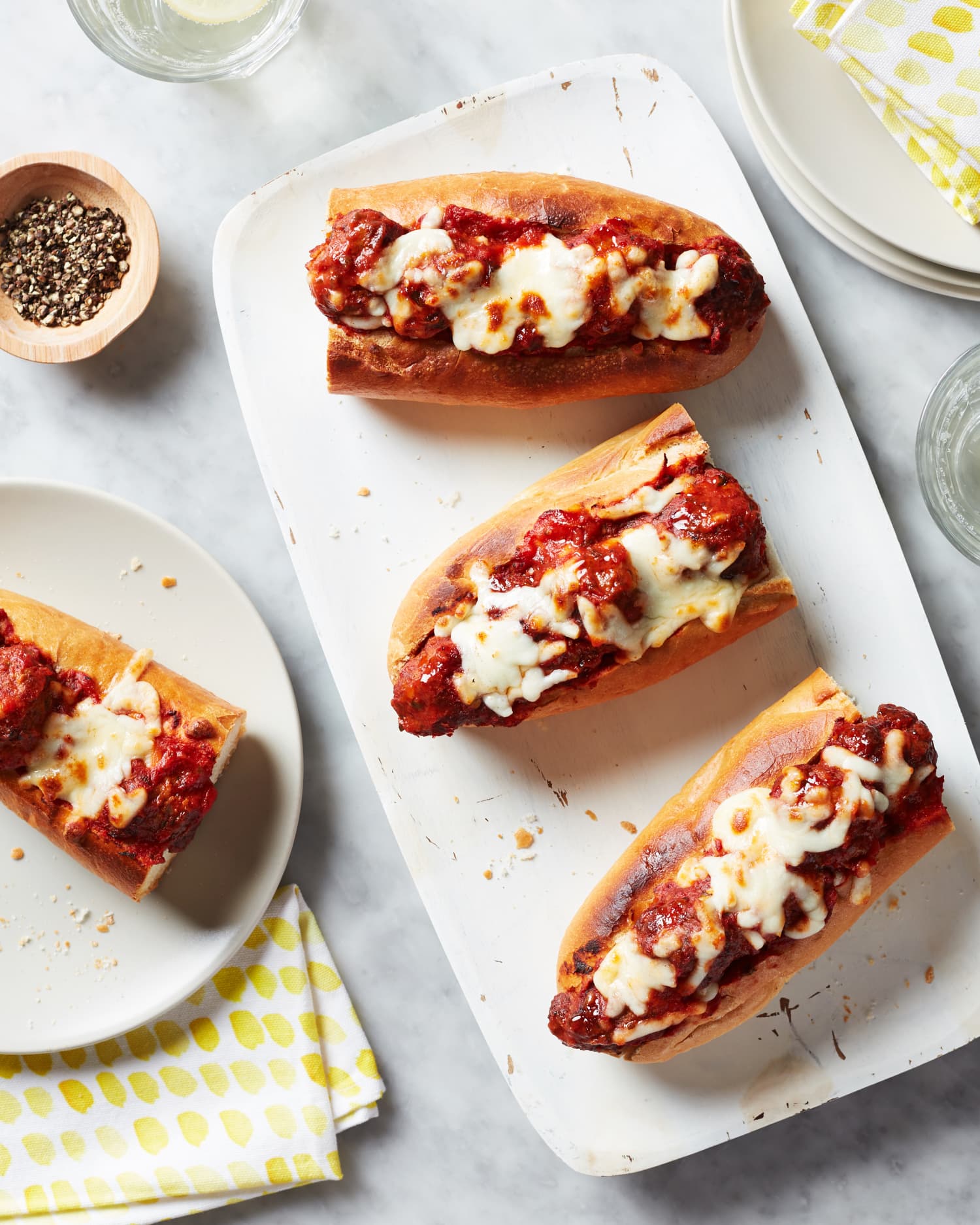 Welcome to Rollover Dinners, a new monthly series to help you make smart use of leftovers. This week, we're using leftovers from spaghetti and meatballs to make these warm, cheesy meatball subs that come together in next to no time. Read the intro here.
Sandwiches may be considered a lunchtime favorite, but they're far too tasty and satisfying to be enjoyed at only one time of day. Truly, a sandwich makes for the perfect unfussy dinner — utensil-free and all! So, stuffing saucy meatballs leftover from this classic spaghetti and meatballs dinner into crusty rolls and turning them into warm, cheesy subs is a wise decision, indeed.
The secret to these sub sandwiches is Prego® Traditional Italian Sauce. It's thick and delicious, packed with sweet, vine-ripened tomatoes, and full of savory Italian seasonings. Since the meatballs are simmered in the classic sauce, they soak up tons of flavor and stay juicy. That means leftover meatballs hardly need to be fussed with to become a whole new dinner. Tuck them — in their sauce — into sandwich rolls, shower the tops with shredded mozzarella or Italian-blend cheese, and bake until bubbling and warmed through. Then grab plates, have napkins handy, and dig in.
tinyurl
is.gd
v.gd
v.ht
u.nu
clck.ru
ulvis.net
shrtco.de
tny.im