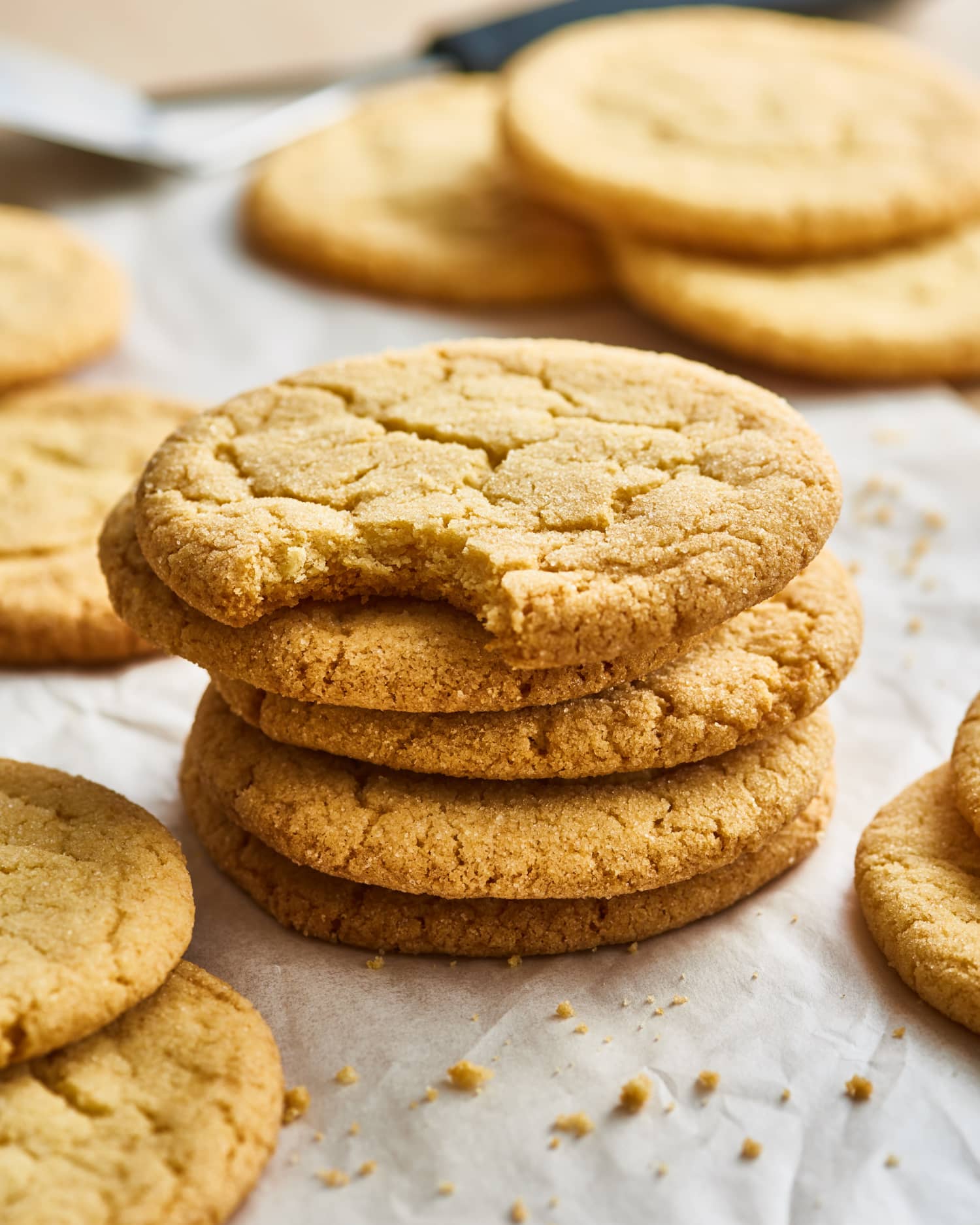 At $13 a tin, the vanilla sugar is a splurge — but it's a worthy one. Opening the tin is a special experience every time. The fragrance of the Madagascar vanilla mingles with the sugar and evokes warm, cozy feelings. I swear my treats practically sparkle after I sprinkle some of this on top of them.
A Case for Buying, Not DIYing Vanilla Sugar
You could make your own vanilla sugar, but vanilla beans are expensive (Penzey's sells three vanilla beans for $22, for example), and then you'd have to roast the beans and go through the process of infusing the sugar. While that might be a fun project for some, I'm totally happy to pop open the canister and use a little bit at a time. Because sugar is a preservative, this mixture is shelf-stable for quite a long time and a little goes a long way — I've had my tin for nearly two years.
Suzi Sheffield, the founder of Beautiful Briny Sea, specializes in infused sea salts in varieties like Ladybug Picnic (with garlic, lemon, paprika, and mustard) and Santa Salt (a blend of rosemary and pink peppercorn). A committed member of Team Savory-Not-Sweet, she hadn't planned on making infused sugars. But when she met the team behind Lafaza, purveyors of Madagascar vanilla beans, the wheels started turning. "I was like, oh my God, we have to do something with it," laughs Sheffield. "Okay, we'll get some sugar. It's just simple, and just the way we started with our salt. The first flavor I made was rosemary, so just a single ingredient, but a stunningly beautiful, single ingredient."
The sugar Sheffield infuses the vanilla with is organic cane sugar from Brazil. While Sheffield is "savory all day long" she does appreciate that vanilla is a beautiful, if not often maligned, ingredient. "I don't know why it's always associated with sweets, because it really is a singular, standalone ingredient. We were just raised on vanilla extract, but when you work with it it's amazing," explains Sheffield. The exterior of vanilla beans are waxy, and when you cut them open it's like caviar, she says.
Today, Pocketful of Starlight is still one of her most popular products and her favorite secret weapon in the kitchen. There are seemingly endless ways to use vanilla sugar, but here are the nine best.
1. Toss it with hot popcorn.
The next time you settle in to watch a movie on Netflix, pop up some buttery popcorn and toss in a scoop of vanilla sugar. Shake it together to coat the popcorn as evenly as possible. You could also add a pinch of cayenne pepper if you like a sweet and spicy combo.
2. Top your baked goods with it.
Any sweet that you would sprinkle sugar on top of can be topped with vanilla sugar instead. The baked good will get a subtle flavor boost from the vanilla and have the bonus of a little sparkle. I even sprinkled some on a blueberry crumble one time, and while the sparkle isn't evident in the photo, the vanilla was a nice surprise.
I don't normally sweeten my coffee, but on a cool morning a little vanilla sugar is a nice twist on my usual java.
4. Sprinkle it on hot chocolate.
Whether you adorn your hot chocolate with marshmallows or whipped cream (or both, if you're like me), sprinkle a little vanilla sugar on top. It adds to that sparkly, wintry vibe — and chocolate and vanilla is a classic combo.
5. Add a scoop of it to your marinara sauce.
Hear us out: This is one of Sheffield's favorite ways to use her vanilla sugar. "There's something about the vanilla that rounds out the sauce. You clearly taste it. You know that it's not just plain sugar, but it doesn't take over. It's like, if you know, you know," says Sheffield. A scoop is about all you need.
6. Whisk it into vinaigrettes.
Although using liquid sweeteners in vinaigrettes is typically recommended, Sheffield also likes to use the vanilla sugar when whisking one up. Use it in a vinaigrette with white balsamic vinegar and try it over a citrus salad.
7. Throw some into your dry rub.
One of Sheffield's most popular salts is a finishing salt that she made in collaboration with Top Chef contestant Kevin Gillespie. One of its ingredients? Vanilla! The same way she uses it in this sweet and spicy finishing salt is how you can use the vanilla sugar in a dry rub. "It's just a great flavor balancer. Where you are adding a little bit of sweetness as a teammate in developing your recipe, it would be my go-to," she says.
8. Jazz up your French toast with it.
In the Before Times, when family would come to visit, one of my go-to breakfast dishes while hosting was French toast. To give it that extra something-something I would coat the battered pieces in vanilla sugar before putting them on the hot pan. This allows the vanilla sugar to slightly caramelize and it gives the French toast a little exterior crunch.
9. Add it to your roasted fruit.
I love to roast fruit, from apples to peaches to plantains. If I'm using the fruit in a sweet application (i.e., an oatmeal topping as opposed to a pizza topping), I typically toss the fruit in a little bit of olive oil and a half scoop of vanilla sugar.
tinyurl
is.gd
v.gd
v.ht
clck.ru
ulvis.net
shrtco.de
tny.im