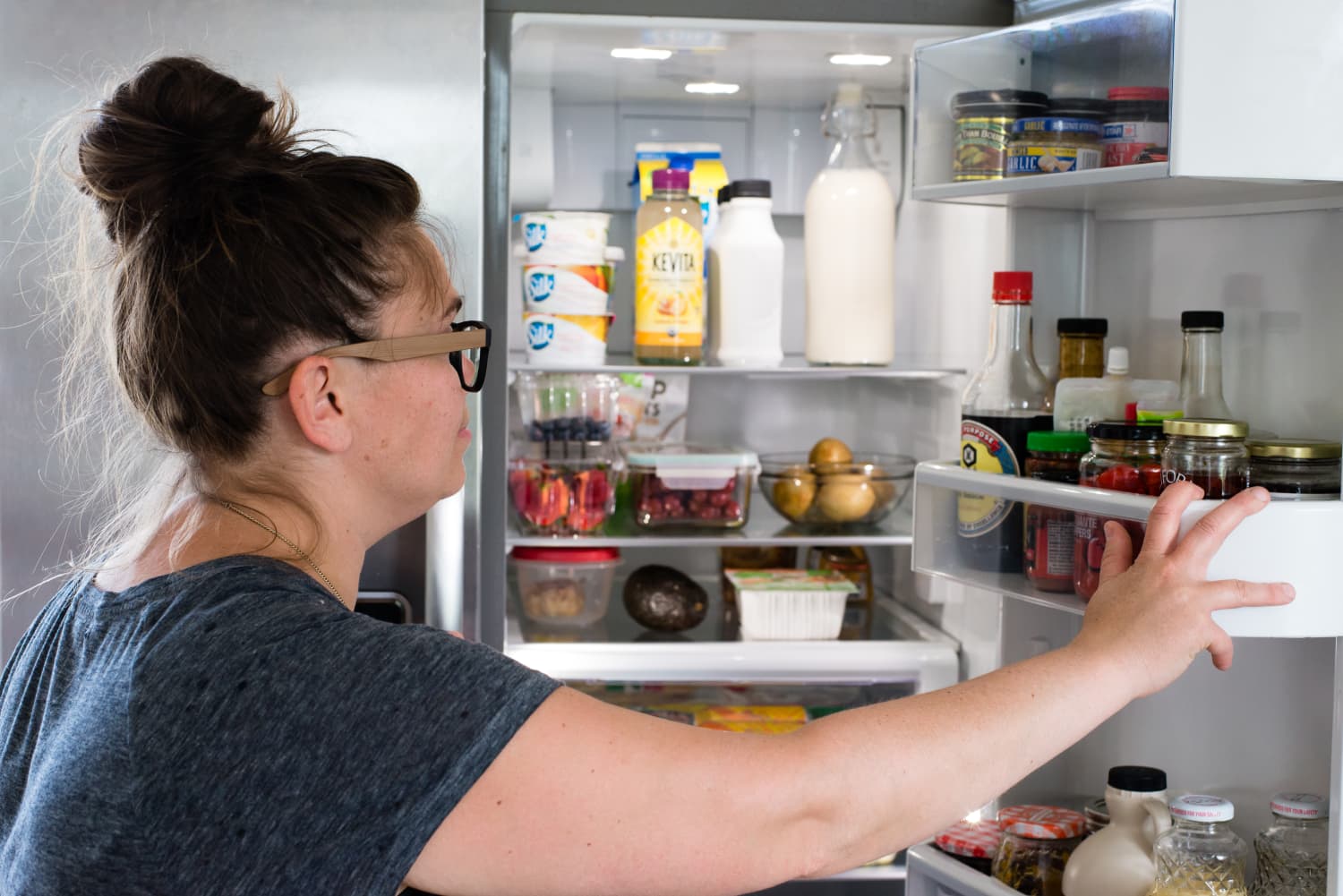 We independently select these products—if you buy from one of our links, we may earn a commission.
I like to keep some pre-packaged groceries on hand to make sure that I have healthy snacks or mini-meals on hand whenever the need strikes. I also find that they're a helpful option for parents who want easy-to-grab snacks for their kids. (And because so many of us are home all the time now, it feels like everyone is constantly snacking.)
As a nutritionist, I'm always super mindful of the ingredients and nutrition info of everything that I purchase. With that in mind, here are my top 10 pre-packaged, single-serve groceries I recommend trying out.
This is one of my favorite new options to hit the yogurt aisle in the last couple of years. Two Good Yogurt is non-GMO, has no added sugar or artificial ingredients, and comes in delicious flavors like vanilla, blueberry, mixed berry, strawberry, peach, plain, cherry, and coconut. These are great to eat for a snack, enjoy as a quick breakfast, or even use in a smoothie. My best trick? I like to freeze a cup for an hour and enjoy it with some fruit for a take on "frozen yogurt."
Buy: Two Good Yogurt, $1.49 for 5.3 ounces at Target
Unlike most protein bars, Larabar's new protein bars aren't made with any highly processed ingredients, proteins from whey or soy, artificial sweeteners, unhealthy oils, or strange chemicals. They come in four flavors and are made with just fruit, nuts, and plant-based protein (from peas!). Try the Apple Cobbler flavor around breakfast time or the Chocolate Peanut Butter when you're in the mood for something a little more akin to a treat.
Buy: Larabar Protein Bars, $6.39 for 4 at Target
Hummus is a great reminder to eat more veggies. (Use the veggies as the hummus-delivery system!) I keep a pack of these in the fridge at all times and enjoy them as a snack or part of lunch.
Buy: Sabra Singles, $5.19 for 6 three-ounce cups at Target
4. Good Culture Mini Cottage Cheese Cups
Cottage cheese has made a major comeback this year — and is great on toast! Like yogurt, it's a great source of natural probiotics that help support a healthy gut, and if you buy a good brand, it's a high-quality source of protein too. These single-serving cups by Good Culture are some of my favorites. They're made with grass-fed milk and aren't highly processed like some other cottage cheese brands. Try the pineapple flavor — trust me.
Buy: Good Culture Simply Pineapple Cottage Cheese, $1.49 for 5 ounces at Target
5. Nature's Path Organic Instant Oatmeal Packets
Instant oatmeal is a perfectly filling snack. These packets by Nature's Path are some of my favorites, because unlike most flavored instant oatmeal packets, they're fairly low in sodium and added sugars, have zero artificial ingredients, and are made with all organic ingredients.
Buy: Nature's Path Variety Pack Oatmeal, $3.49 for 8 packets at Target
6. Sun-Maid Sour Raisin Snacks
Raisins are a classic healthy snack that never goes out of style. They're also a great source of potassium, a good source of fiber, and are rich in heart-healthy antioxidants. However, dried fruit is easy to go overboard on, so I love to keep a variety of mini boxes of raisins on hand. Sun-Maid is my go-to brand, and I love both their plain mini boxes of raisins and their new sour raisin option, which hit the market earlier this year. Pair a mini box with a 100-calorie pack of almonds or walnuts for a sweet and crunchy snack.
7. Unsweetened Applesauce Packs
Call me old-school, but sometimes a good old-fashioned applesauce cup is the way to go. My little tip for making these even tastier is to freeze a cup for an hour; it gets super cold, semi-frosty, and takes on a thicker texture. My favorite applesauce cup that I've tried is the Great Value Organic from Walmart.
Buy: Great Value Organic Unsweetened Applesauce Cups, $2.50 for six 4-ounce cups at Walmart
8. MaraNatha Almond and Peanut Butter Packets
9. Skinny Pop 100 Calorie Popcorn Bags
10. Planter's NUTrition Nut Packs
What's your go-to pre-packed grocery item to keep on hand?
tinyurl
is.gd
v.gd
v.ht
u.nu
clck.ru
ulvis.net
shrtco.de
tny.im