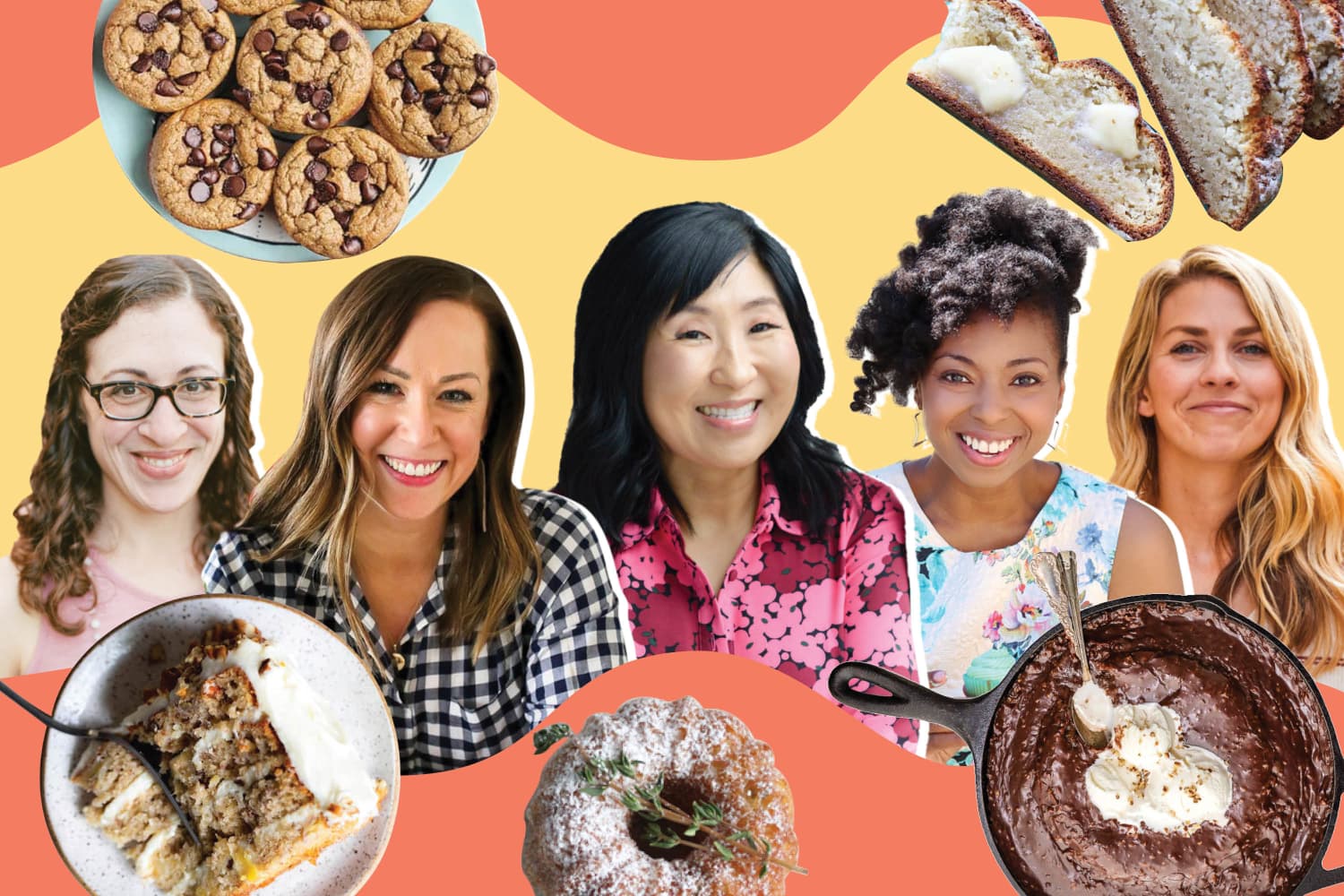 If our Instagram feeds are any indication, it has become overwhelmingly apparent that one of the ways people are coping with staying at home is by whipping up homemade treats. Raise your hand if your oven has been on overdrive since this global pandemic started. (*Raises both of mine.*)
The concept of "anxiety baking" isn't revelatory by any means, but the coronavirus pandemic has taken the term to a whole new level. And it makes a lot of sense. Baked goods are an activity — something to do and look forward to. They take time to make, they smell really good, they're a way to brighten the day of someone else or connect with others, and they're straight-up comforting.
That's why we asked the bloggers behind the Kitchn Collective to share their most comforting baking recipes right now. Here's hoping that one of these treats makes its way to your oven soon.
1. Gluten-Free Irish Soda Bread
"There's something really satisfying about making your own bread. But some people find yeast a bit intimidating. This quick recipe for Irish soda bread (no yeast required) is such a fun and satisfying way to bake homemade bread." —Lindsay Grimes Freedman of The Toasted Pine Nut
Get the recipe: Gluten-Free Irish Soda Bread from The Toasted Pine Nut
2. Gooey Texas Chocolate Sheet Cake Skillet
"I always crave Texas Sheet Cake, and this skillet version always delivers. It's super easy, shareable, and perfect when eaten with lots of spoons topped with ice cream." — Becky Hardin of The Cookie Rookie
Get the recipe: Gooey Texas Chocolate Sheet Cake from The Cookie Rookie
3. Banana Oatmeal Muffins
"These are easy to make with my kids, and the sprinkle of chocolate chips on top offers a few moments of escape … which I often need when it's time for afternoon snack." — Amy Palanjian of Yummy Toddler Food
Get the recipe: Banana Oatmeal Muffins from Yummy Toddler Food
"This hummingbird cake is seriously my fave comfort baking recipe right now. The incredible flavors of pineapple and banana waft through the house as it bakes, and when it's done it tastes just like a warm hug. " — Jocelyn Delk Adams of Grandbaby Cakes
Get the recipe: Hummingbird Cake from Grandbaby Cakes
5. Olive Oil Thyme Mini Bundt Cakes
"I love baking with herbs right now. If you like olive oil and have never tried olive oil cake, you absolutely must try this recipe. The cake is delicate in flavor and so delicious." —Alice Choi of Hip Foodie Mom
Get the recipe: Olive Oil Thyme Mini Bundt Cakes from Hip Foodie Mom