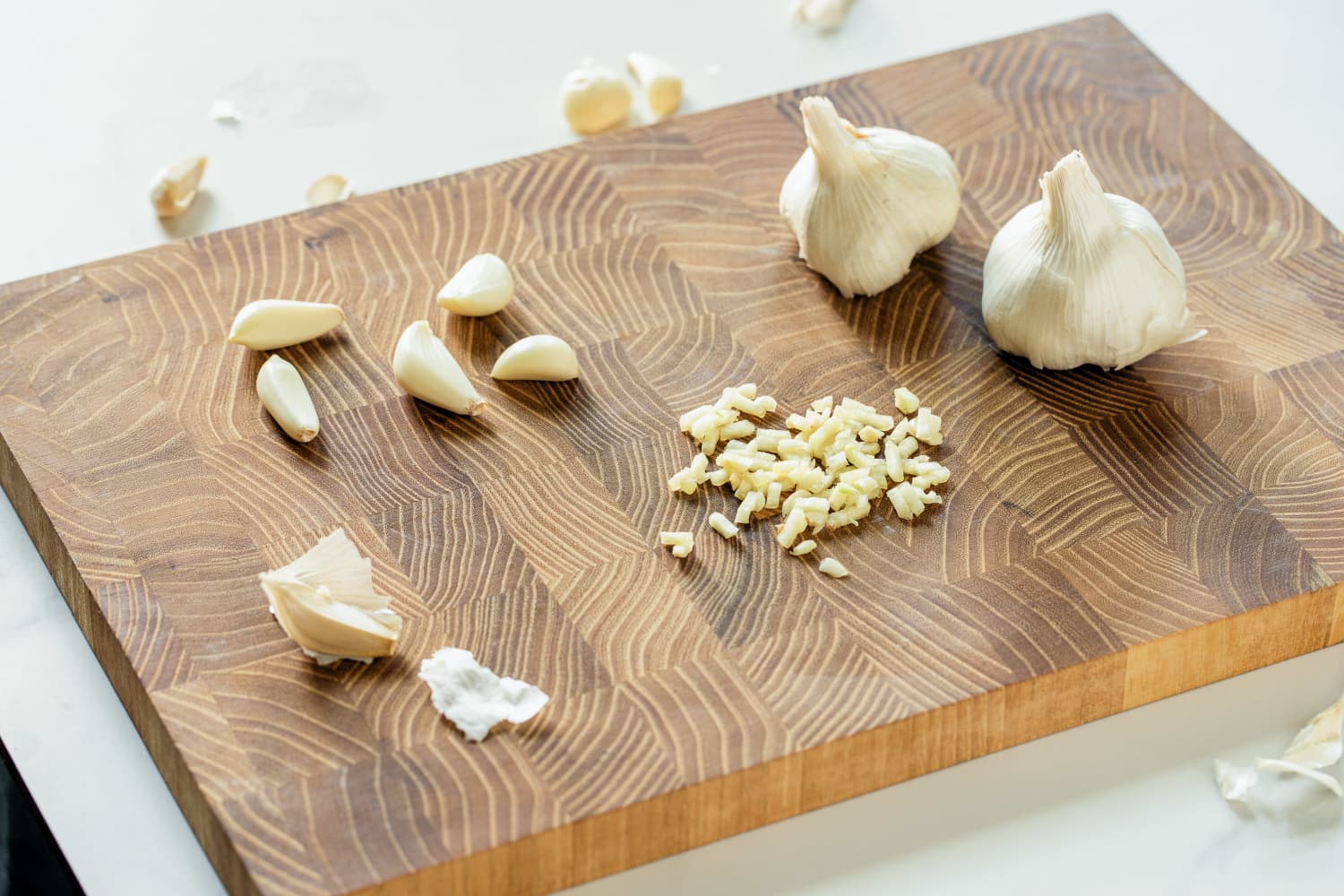 We independently select these products—if you buy from one of our links, we may earn a commission.
Back in July, I wrote this post about the six best garlic gadgets to make peeling, slicing, and mincing as easy as possible. What made me qualified to write this post? For starters, I mince roughly half a head of garlic every day. (We love garlic in this house!). Also, I've been a market editor for more than 12 years, which means it's my professional job to see and test all the greatest cooking gear and gadgets out there.
I've played with all sorts of wacky garlic contraptions — including a pricey press that has a little ejection button to catapult out the paper peel. I'd thought I'd seen it all. But then, a reader wrote in to tell me about one option I somehow hadn't seen before.
It works just like another favorite gadget of mine: the Vidalia Chop Wizard. You just put a peeled clove onto the stainless steel grate and close the chomper-like top. The lid pushes the clove through blades and gives you perfectly sized slices or minced pieces. And there's a little drawer on the bottom to catch the pieces. What I like about it is the fact that, once you get the papers off the cloves, your hands are totally removed from the process. (I personally love the lingering smell of garlic on my fingers, but I know I'm a little weird.) Just press the cloves and then dump the little drawer right into your pot.
The tool comes with two stainless blades (one that minces and one that slices) and a skin peeler (so you don't even really have to touch the cloves at all if you don't want to!). And all the pieces nest inside the drawer when the thing isn't in use. Plus, it's dishwasher-safe! But if you want to hand-wash it, it's way easier to clean than other presses because there are no small grooves or places for bits of garlic to hide.
I've been using it for a few weeks now and I'm very ready to go update that aforementioned post to feature the seven best garlic tools.
Do you have a favorite garlic tool we need to know about? Tell us in the comments below!