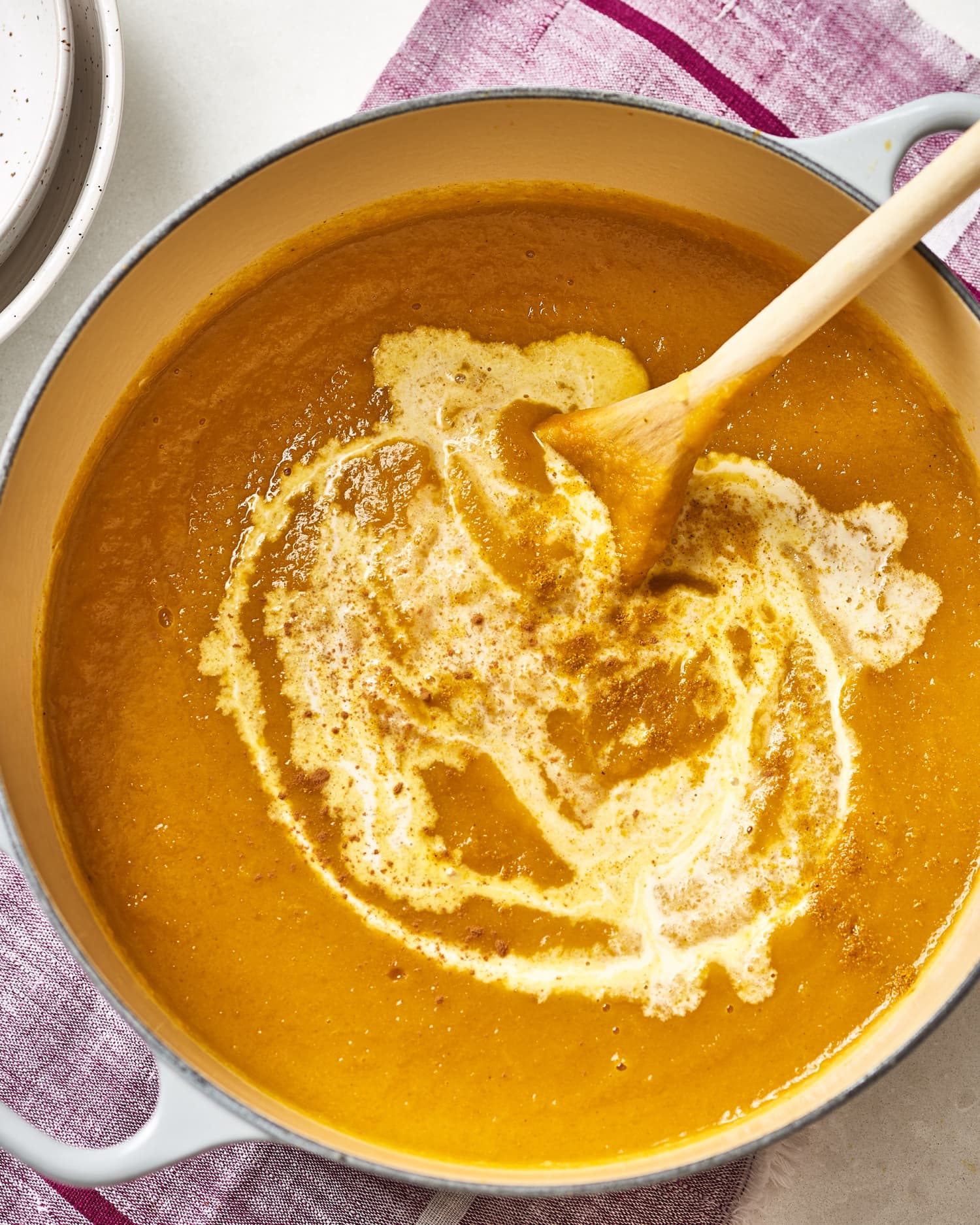 Whether the cooling off of late September means finally breathing in a little fresh air (hello, West Coast), a reprieve from triple digit temperatures (hello, Texas), or simply the smell of pumpkin spice lattes permeating the universe, it's something to celebrate. And now that it's officially the first day of fall, it's time to bust out the comfy sweaters and make one of the coziest meals: soup.
Sure, summer can be a time to enjoy chilled soups, or the occasional hot and spicy broth in an effort to sweat through the sweltering weather, but there's nothing quite like coming in from a crisp fall day and sitting down to a warm, steaming bowl of comfort. And according to Google, comfort is mostly made from hearty autumn produce and, well, frankly a ton of cheese. Here are the top 5 soups trending right now as we head into fall:
Looking at what searches have been trending on Google for the last week, we see that people are ready to start putting those pumpkins and squashes to work, with those soups taking the first and third most popular spots. Second and fourth in the rankings were those dairy delights bringing the melty glory of hot cheese to the table — cheesy potato soup and cheeseburger soup.
The biggest surprise on the list might just be the fifth spot, taken by albondigas soup. We wrote about how delicious albondigas soup is last year, so the glory of this Mexican favorite isn't news around here. We're just glad it seems the rest of the country is coming around to the magical mix of meatballs made with rice and a light broth studded with fall vegetables, then topped with your choice of herbs like cilantro and mint, plus — like nearly all Mexican soups — a hefty squeeze of lime.
What's your favorite soup for fall? Let us know in the comments.