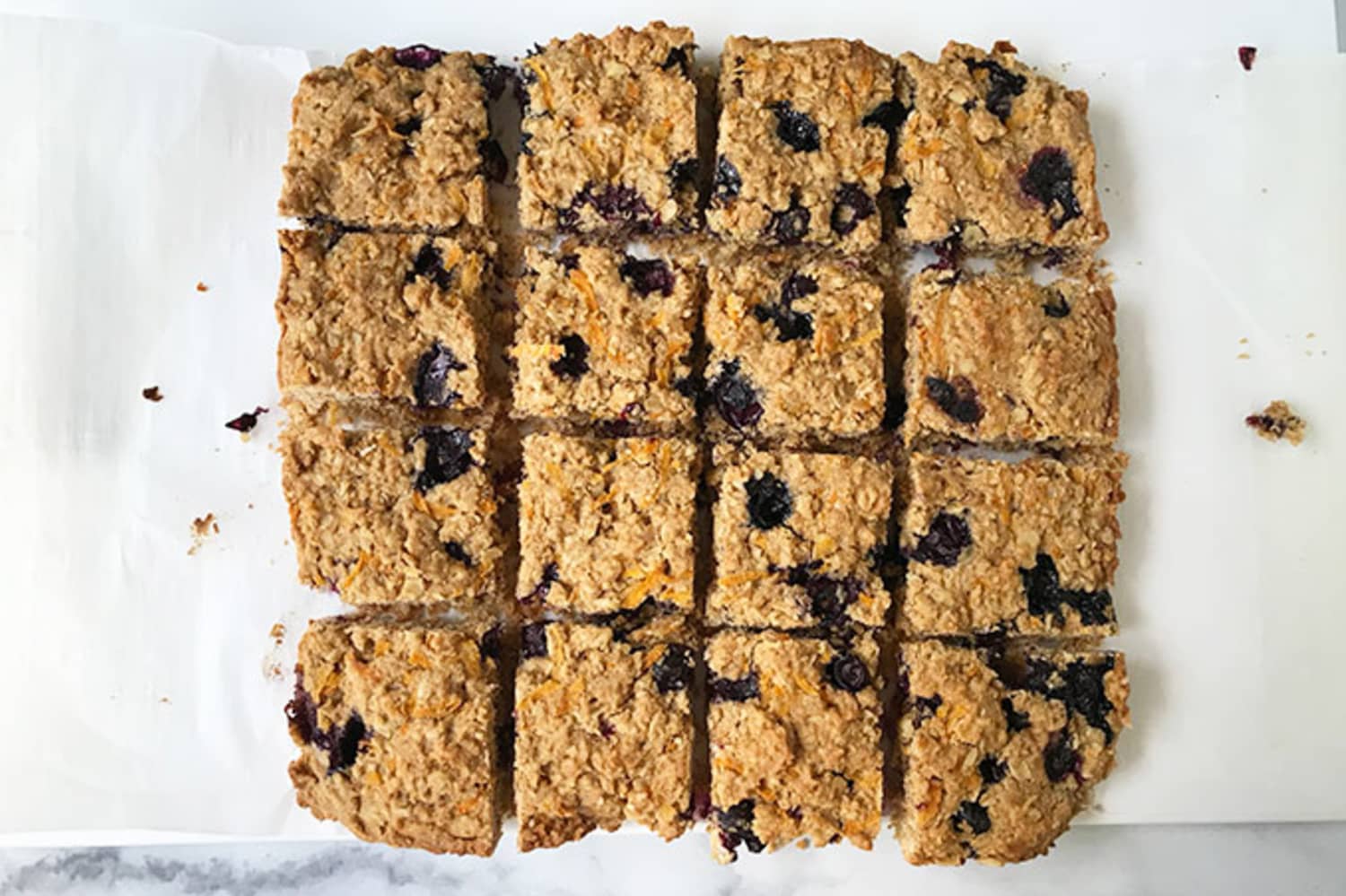 Homemade granola bars are one of the best snacks around. They're as easy to make as cookies (no, really!), and you can control exactly what goes in them. They're also a low-fuss way to make a really convenient, everyday snack for kids — whether you're serving them in a lunch box or in a Zoom class during virtual school.
These oatmeal bars with blueberries and carrots are packed with nutrients. They're chock-full of unsweetened almond butter so they're filling and substantial, and the grated carrots blend in with the dough, so they disappear into the texture of the bar. Maple syrup and a bit of cinnamon give them a great breakfast-oatmeal sort of flavor.
"My little guy isn't so into veggies, but he loves a granola bar," says Amy Palanjian from Yummy Toddler Food. "I love that these have fruit and veggies, and that I can freeze half the batch for a future week."
They definitely look kid-friendly, too. The photo of the finished bars was open on my screen while I was writing this, and my 6-year-old came over to investigate. "Mommy, what are those?" she asked, and I told her they were oatmeal bars. "Mmm. Yummy." She normally only does that when she sees cakes or cookies on my screen, so I'm definitely making these tonight.
More Delicious Oatmeal Recipes from Kitchn
Kitchn's Delicious Links column highlights recipes we're excited about from the bloggers we love. Follow along every weekday as we post our favorites.