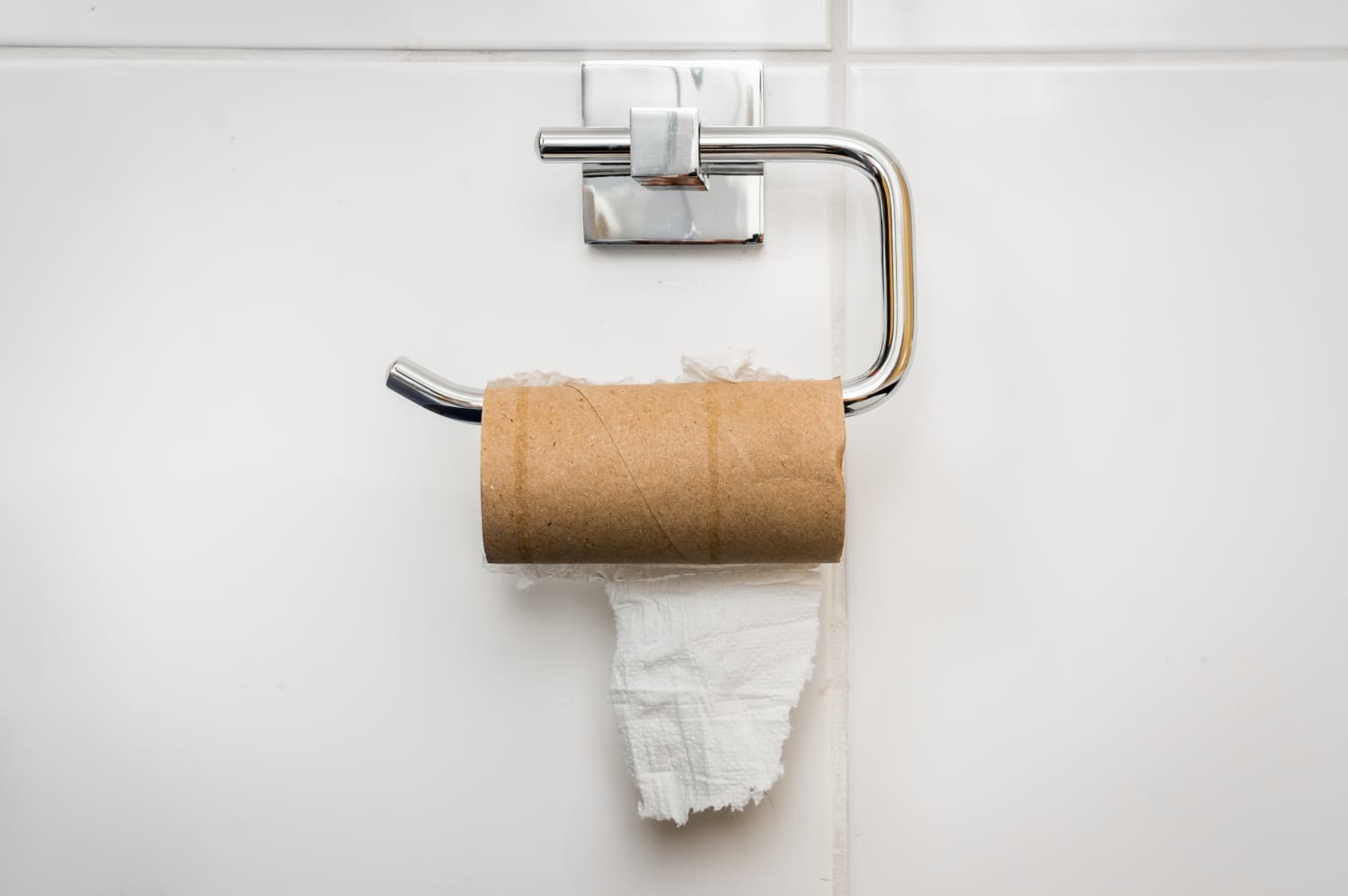 People's paper product purchasing habits (say that three times fast) have skyrocketed over the past few months — especially when it comes to toilet paper. Demand for toilet paper is up 27 percent from where it was during pre-global pandemic days, according to consumer insights company NCSolutions. And in mid April, more than half of grocery stores in the U.S. reported that toilet paper was out of stock — our friends at Trader Joe's, among them.
In the latest episode of the Inside Trader Joe's podcast (Episode 25), hosts Tara Miller and Matt Sloan don't shy away from this particular kind of potty talk. "I want to talk about some of the things that the folks on our buying teams, very specifically, were doing during that phase of this that was really the huge impulse to … panic buy," says Miller, director of words and phrases. "I'm going to share the toilet paper story."
For listeners, Miller recounted her experience receiving an email from an executive from an international hotel chain explaining that due to a business slump, they had excess products that might be of interest to Trader Joe's. "I forwarded that email to the folks who manage our buying teams and I instantly got a message back from one of the folks on our buying teams who just said, 'Toilet paper!!' with big exclamation marks at the end."
Long story short, a few days later Trader Joe's had negotiated a deal with the hotel chain to start selling the rolls of toilet paper that, without guests, they had no immediate use for. Logistics-wise, Sloan explained that the rolls were not necessarily ready for retail, without UPC barcodes to scan at the register. "But we figured out that, you know what, our crew is smart, they're capable, we can figure out how to do this. We can ring it up manually. And that's what we've been doing."
Taking the situation in stride, one Trader Joe's even went as far as to merchandise the rolls one step further, creating a sign that said: "April break getaway canceled? Don't worry. Now you can enjoy a hotel toilet paper experience in your own bathroom."
Miller and Sloan also explained TJ's commitment to maintaining prices as is, refusing to price gouge in ways other retailers might be."I heard a story from a relative yesterday who had been in a national chain drug store and bought a single roll of toilet paper for $4. We're selling that toilet paper from the major hotel chain for, what, 69 cents a roll."
As far as when Trader Joe's regularly branded toilet paper will be back on shelves on a regular basis, the hosts estimated that that would be the case this week, the first week of May. "That's really just been about our supplier being able to ramp up production enough to meet demand. It's happening, but it's just, there's only so much they can do so quickly."
Are your grocery store's paper product aisles back to normal yet?