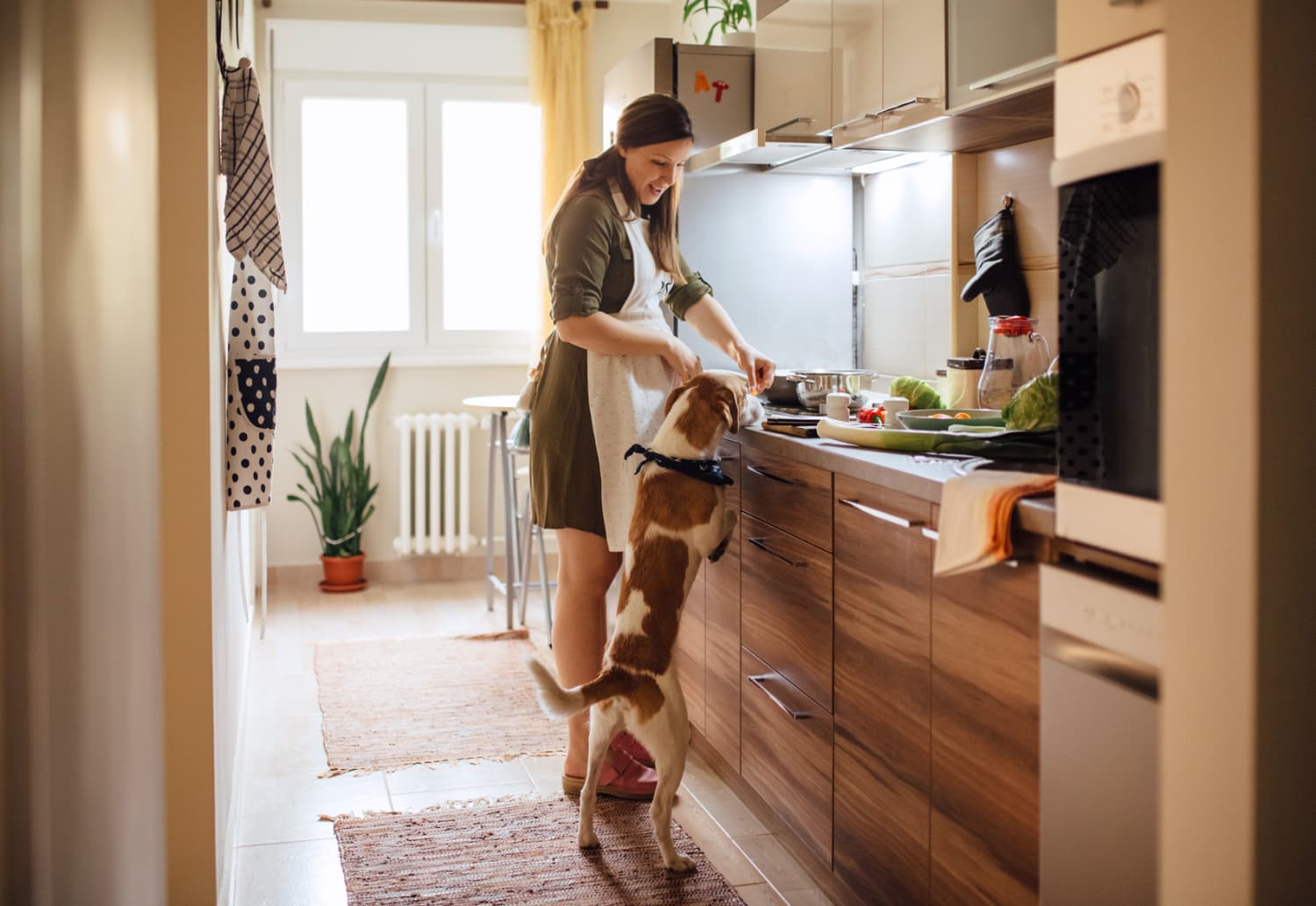 We independently select these products—if you buy from one of our links, we may earn a commission.
When it comes to cutting boards, the general rule is that bigger is better. In fact, the typical recommendation is that you should be able to lay your chosen knife across the board diagonally and still have at least one inch of board on either end of the knife. This basic measuring trick ensures that you'll have enough room to cut and pile up your ingredients as you work. Makes sense, right? Yes. But there's an exception to every rule. And so I'm here to sing the praises of teeny-tiny cutting boards!
I have this tiny plastic one (it measures less than six-by-eight inches!) from Dexas and I use it every single day. And every time, I think about how grateful I am to have it because it saves me from unnecessarily having to pull out a larger board. I don't hesitate to reach for this because it takes up virtually no space in the dishwasher; it's not like my big boards that I feel the need to maximize (veggies first, then chicken!) before I can relegate it to the dirty pile.
Note: I didn't realize that my beloved cutting board was a gift pulled from this set.
I turn to this when I need to halve cherry tomatoes, wedge lemons and limes, mince garlic, slice shallots, cut up blocks of cheese, chop up a handful of nuts, and so much more. Honestly, if I were to write down everything I use this for on a piece of paper, the list would take up more space than the board itself. (One thing I never use it for? Meat! Because it's too small. I like that, though, because it means I don't have to worry about cross-contamination.)
Of course, there are lots of other small cutting boards (they're often called bar boards because they're meant for bartenders to use for prepping garnishes) out there. For example, I'm currently lusting after this one from Epicurean, which is made of composite material and looks like wood but goes in the dishwasher. (For what it's worth, Epicurean makes Kitchn's favorite full-sized cutting board!) And this one from Architec, which has a little juice groove and a nonslip grip on one side. And this new one from Material, which is slightly bigger and also comes with a four-inch knife. Actually, as I'm writing this, I'm wondering why I don't have more than one of these little guys. I have a whole stack of regular-sized cutting boards — why not little ones? Please allow me to tweak the title of this post. It should be Why Every Needs a Bunch of Mini Cutting Boards!
Do you have thoughts on little cutting boards? Tell us in the comments below!