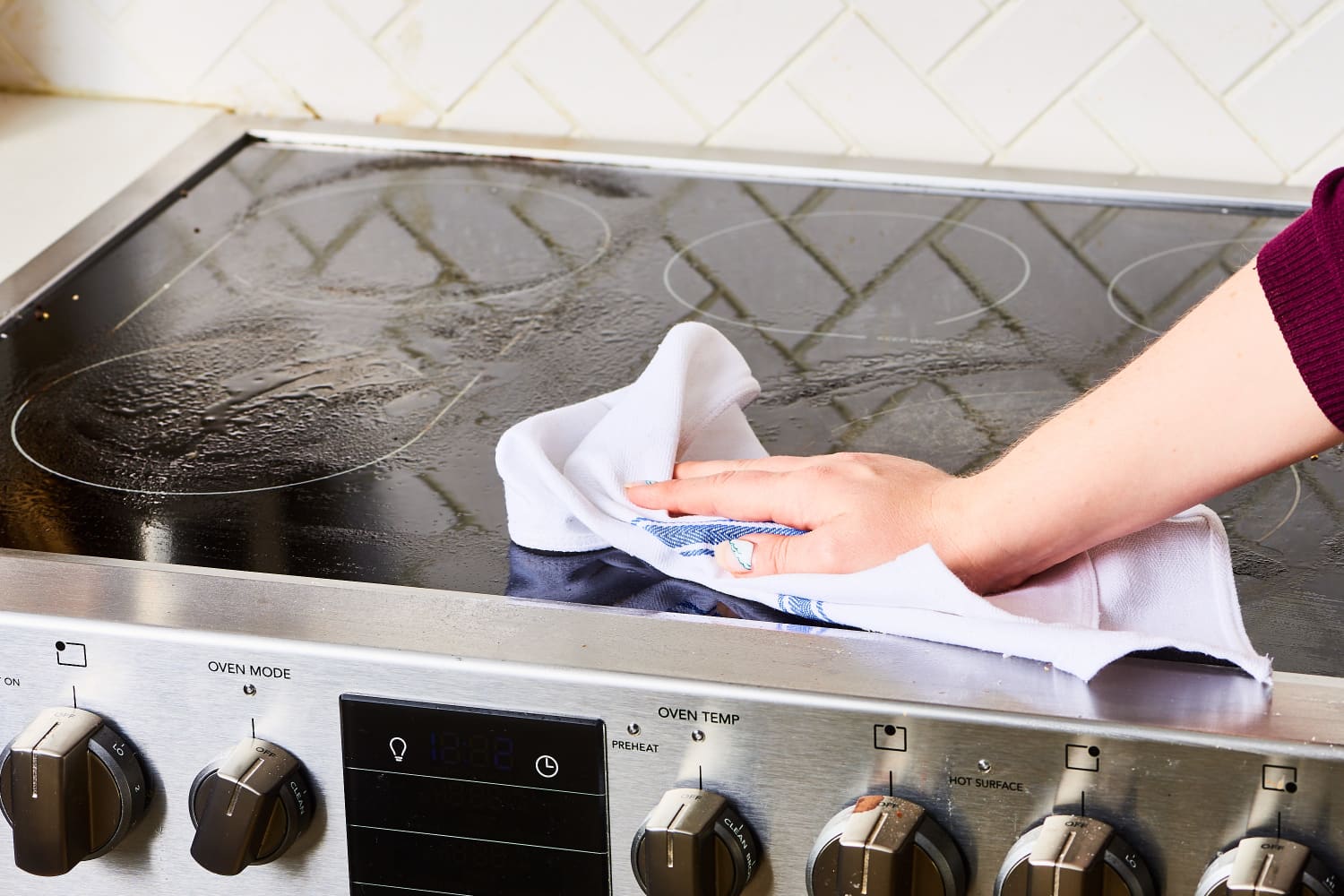 We independently select these products—if you buy from one of our links, we may earn a commission.
Car wax, huh? I've never waxed my car. I thought it was something reserved just for fancy cars — and maybe an opportunity for a decent arm workout. So when I was asked to use it on my stovetop, I was a bit perplexed. My first thought was, Is that even safe? Will I light my burner and have the whole kitchen explode in my face? Spoiler alert: My kitchen did not, and will not, explode from having used car wax on the stovetop.
I looked into it and learned that the wax I was supposed to use comes from the leaves of the carnauba plant (also used in dental floss, shoe polish, and furniture wax), and is mixed with other compounds to make it spreadable. There are various other palm waxes, synthetic waxes, and waxes found in hydrocarbons such as coal that can be used for car wax as well.
The point of waxing your car is to add a protective barrier between the elements and your paint job. While I may not be super-duper proud of my 2013 Ford Escape, it now makes sense to me as to why it might be a good idea to wax it — or anything, really. But I digress: This article is not about cars, but about my stovetop. The idea is that, with the stove, the wax will provide a barrier and make spills and splatters easier to wipe up. Let's get into it.
First, I cleaned my stove's surface like my mother-in-law was coming to town. I actually tried cleaning it with hydrogen peroxide and baking soda for the first time (highly recommended) and then I added the wax according to the instructions on the can. A light coat applied with a dampened applicator sponge, followed by buffing with paper towels.
You know that feeling of zooming down a slide, like, a really good, slippery slide? It felt like that. I was instantly impressed — the stovetop was gleaming, my paper towel could hardly keep up with the slippery, shiny surface. I didn't think it could get any better. Then, I cooked bacon.
The cleanup? It was ridiculous. I'm not a "clean as you go" gal. No, I let that mess sit until my husband cleans it up, or until I give in the next day. So the next day when I went to clean it, I was expecting to have to use a little bit of elbow grease, but no. It wiped right off with ease — like all of it. Not a single streak left behind.
The egg white that dripped over the side of the pan and practically becomes glue after it dries? Yep, that slid right off too. I'm actually eager to see just what will stick to the stovetop now that I've added this protective barrier. The treatment is said to last one to two weeks, and we're inching up to two weeks as of today, so I remain pretty impressed. I haven't used harsh cleaners, mainly just vinegar and water and occasionally my favorite countertop spray.
Am I a changed person after waxing my stovetop? Yes. Should I be this excited? Probably not — but I hate cleaning, and anything that makes it easier or quicker is worth getting excited over. Also, I think the process strengthened my muscles (all that wax on, wax off stuff — like Karate Kid!), so I'm counting it as a workout.
tinyurl
is.gd
v.gd
v.ht
clck.ru
ulvis.net
shrtco.de