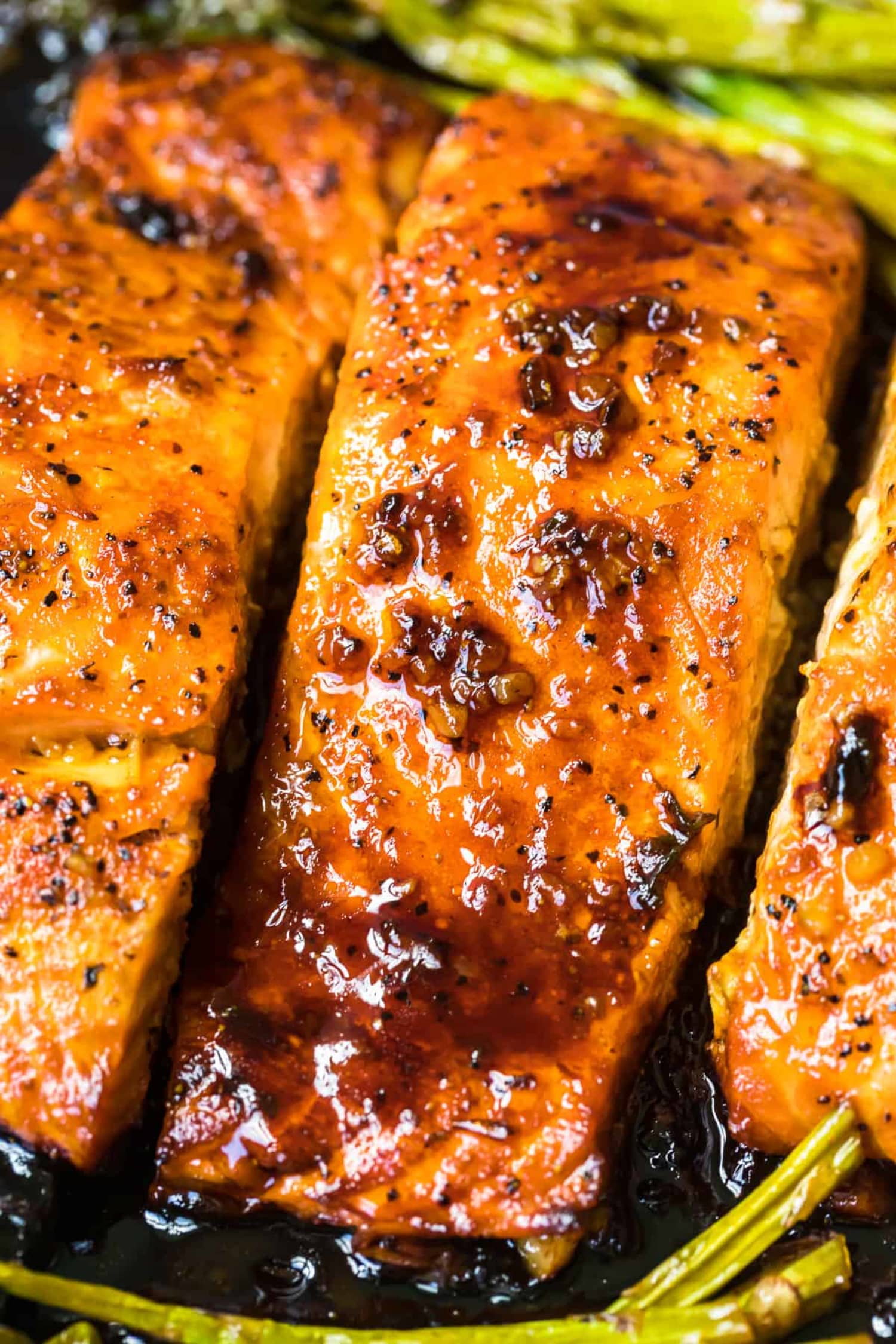 I think I could eat salmon and asparagus for dinner every day without ever getting tired of it. It's so healthful and versatile, I don't think I'd ever get bored. The pair cook at about the same rate, too, so they make a great vegetable and protein duo for an easy one-pan meal. This tangy honey-garlic sauce with lemon is perfect on both the salmon and the asparagus, and the whole meal comes together in about half an hour in one skillet.
"Our family is in love with meals that fully cook at once. This honey garlic salmon cooks right with the asparagus, and has the most amazing sauce that is delicious on both the main and the side. Easy, healthy, and geared toward spending more time with your family," says Becky Hardin of The Cookie Rookie.
If you do get tired of salmon, she also says this recipe also works perfectly with any firm-fleshed fish, like cod, hake, or pollack, and you could even use green beans instead of asparagus, depending on what's in season or available at your store.
All it takes to make the tangy, glossy, dark-brown glaze is a bit of garlic, fresh lemon juice, honey, and a bit of cayenne and paprika to give it a little bit of a kick. Cook it on the stove in an oven-safe skillet, so you can put it under the broiler for a few minutes at the end to get a nice, crisp finish on the salmon.
More Delicious Salmon Recipes from Kitchn
Kitchn's Delicious Links column highlights recipes we're excited about from the bloggers we love.