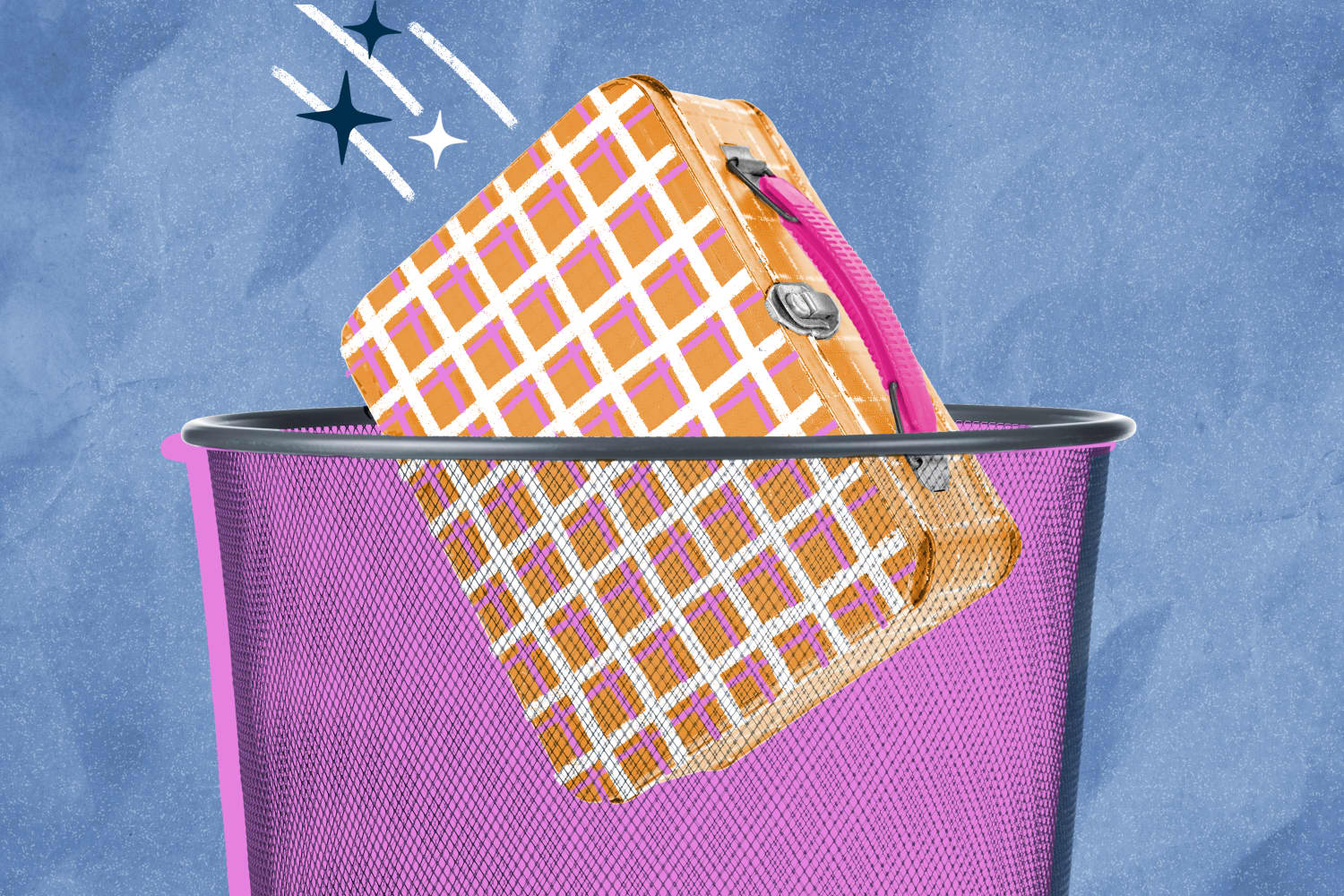 When our public school system announced earlier this summer that it would return in the fall with an all-virtual model, I knew it wasn't the result my rising third grader, Lily, wanted to hear. She longs for the Pokémon-trading of the bus rides, the chaotic din of the cafeteria after the juice boxes hit, the melee of the playground, and, sure, maybe even a little of the learning part. School as she knows it is gone, and, for her, a virtual model would be a sad, desperate facsimile.
After a few days of low-key panicking, it became obvious that we were heading towards homeschooling, which led to additional panicking. The idea of creating a curriculum for Lily and overseeing its fulfillment while simultaneously caring for my 2-year-old, Hazel, while also attempting to work as a freelance writer, filled me with the kind of dread I usually reserve for social outings that no one else has canceled yet. Fusing the roles of parent and educator into one finger-wagging marm just didn't sit well with me. I love school supplies and lesson plans now, but, come October, I can imagine a bit of that new-pencil smell will have faded. Then I learned about unschooling.
Unschooling rose to the surface in a murky sea of options like the triangle in a Magic 8-Ball and said: Signs point to yes. A kind of homeschooling without any set curriculum, unschooling is a broad concept and philosophy that is centered around letting kids learn from the world around them and explore their own interests, similar to the student-driven Reggio-Emilia approach that we experienced at Lily's preschool. One of Lily's closest friends had started unschooling earlier in the summer, and he was thriving. The more I read about it, the more I understood that it didn't mean giving up on education — it meant seeing the opportunity for education in everything we do. In our version of unschooling, Lily actively shares responsibility for her own daily survival and decides what she wants to learn about each day, whether it's taking an Outschool class on Star Wars, or knitting lessons from her aunt on Zoom. There's no homework, per se, but there's helping with household tasks, reading, playing, and contributing to her own meals — especially lunches.
Her typical lunch consists of cheese, salami, pretzel crisps, and pickles. We also keep the freezer stocked with dumplings, empanadas, and pierogies, which require only rudimentary cooking skills and a few good dipping sauces. She has some practice making her lunches, having packed them for herself in the Before Times, but she's still learning what works and what doesn't and how to do things that I imagined would be easy, but of course aren't, like slicing bread or, god help us, salami.
Is it messy? It sure is. Occasionally, I'll discover a jar of pickles that Lily has failed to get the lid on properly as it rains briny juice on me. Once you get doused in pickle juice, that's your smell for the whole day! But those messes aren't mine to clean up. It takes some next-level self-control to stop me from hosing down the entire kitchen and myself after she's done, but instead I wait, and eventually she cleans it herself, mostly.
Now that we have an infinite amount of time and no real need to pack ahead, Lily can get more ambitious. If she asks to make sushi, we learn about Japan, we investigate gluten in rice, we figure out how to use the rice cooker. We get our ingredients set, watch a few instructional videos, and then we learn by doing. Our rolls are lopsided, nori seam split open, but it tastes fine — better than fine because she made it. It tastes like learning.
Unschooling might sound like doing nothing, but in practice it requires the kind of parental support and availability that not every family can give. Fortunately, I'm able to stay home with the girls all day, and I have a nanny who helps us a few hours a week so that I can cram in my work, freeing up the rest of my time to go on walks, do science projects, and oversee my kids making a mess in the kitchen.
When we started working on lunches, I didn't just hand Lily an apron and tell her to make it work. The road to self-made lunches was beset with trust-building twists and feats of empowerment. It's covered in dipping sauce and requires, at times, zen-like patience, but the rewards are real. She still misses her friends and the sticky, vibrating school cafeteria, but the lunches we eat together are good. They're charged with a special feeling — like the thrill of seeing a teacher outside of school, but now the teacher is your mom and school is your house, and yes, it's weird, but it's also pretty nice.
Back to School 2020: It's the strangest back-to-school season of our lives, and no matter where your child's desk is actually located this fall: they have to eat. Every day. What even is school lunch in fall 2020? We've compiled stories, commiserations, and hopeful tips from a diverse crew of parents to help us all feel a little less alone in breathing deep, eating well, and unmuting that ever-elusive Zoom button.
tinyurl
is.gd
v.gd
v.ht
u.nu
clck.ru
ulvis.net
shrtco.de
tny.im