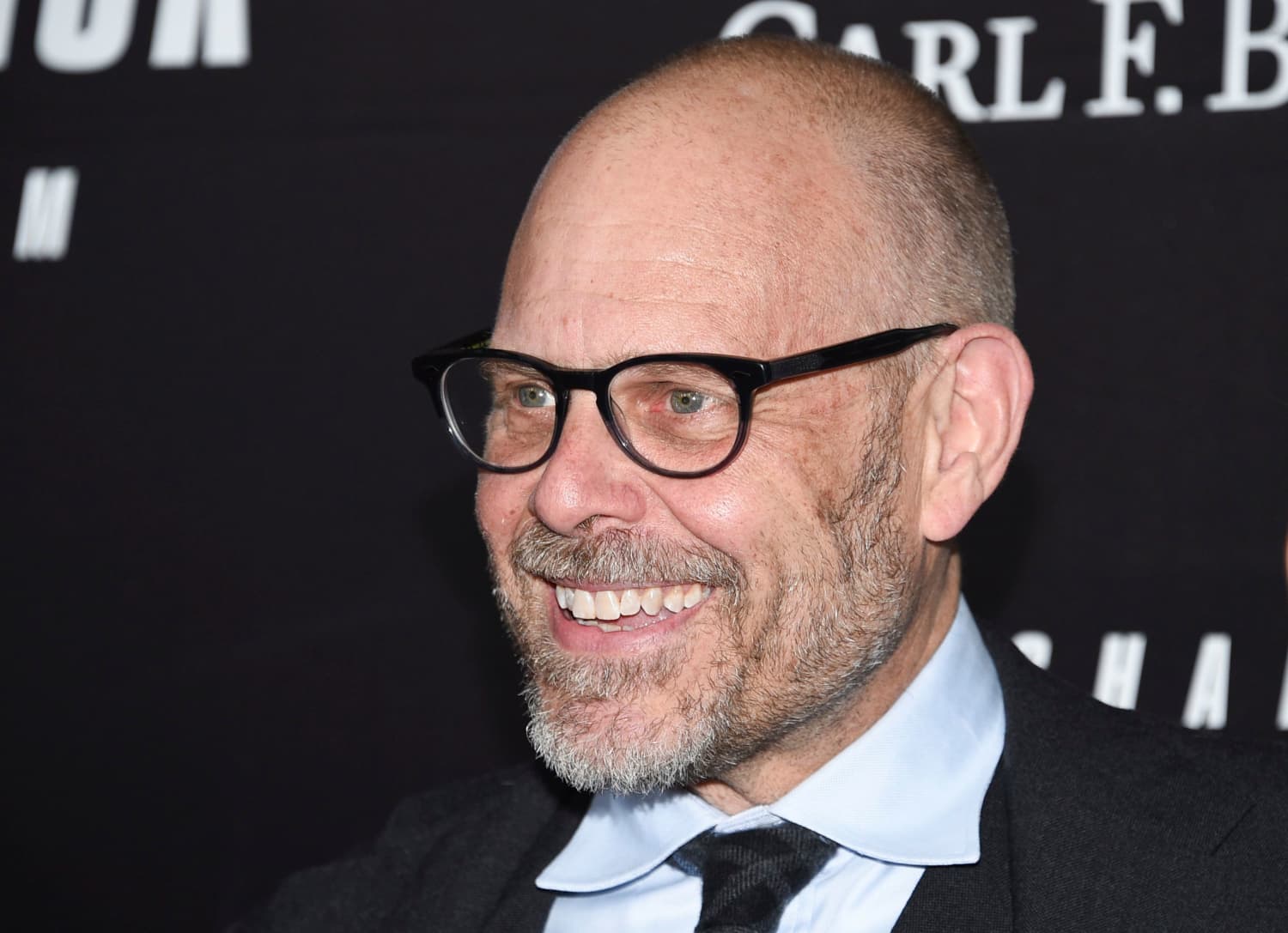 Nothing is as scary as the idea of a Halloween without a few of our favorite candies, and while nobody knows just how the holiday will play out this year, at least we might be entertained by some good spooky and delicious television. As we've all been enjoying the laid-back, relaxed vibe of Alton hanging out at home with a single camera and his wife on their YouTube show, the Good Eats star has also been planning more traditional culinary entertainment — including a one-hour Halloween episode called "The House That Dripped Chocolate."
"Get ready for never-before-seen tricks and treats," says the Food Network post on Instagram featuring a trailer for the black-and-white special that looks to include plenty of old school Good Eats-style campiness.
"Halloween teaches us there's a dark price to pay for gustatory pleasure," narrates Alton in the preview of the episode, which gives a few glimpses of the story at the center of the horror film-style show. While one could argue it does just the opposite — after all you are supposed to choose between trick or treat, not need to pay in tricks to get a treat — that's not the point of the show.
In the haunted tale, a cook — played by Alton, of course — buys a 100-year-old candy cookbook that turns out to be cursed. "Every time he makes a treat, the tricks get weirder… not to mention more painful," says Food Network. As for what he makes, the preview hints that Alton has his own version of peppermint patties.
Alton has previously done an "All Hallows Eats" episode that puts the trick into his treats, featuring homemade candy corn, and a few "Art of Darkness" episodes focusing on chocolate specifically. The latest Halloween special airs on the Food Network on October 8 at 9 p.m., and Alton warns viewers, "I suggest you find a blanket to hide under."